Categories: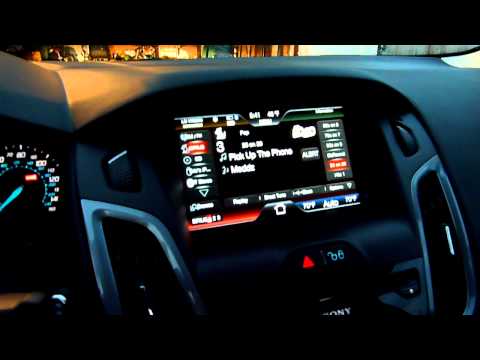 A proposed consumer protection class action lawsuit has been filed in U.S. District court in California over the MyFordTouch (and similar systems in Lincoln and Mercury vehicles) system.
It seems like just yesterday that your humble author was bitching up a storm about having to deal with a recalcitrant Ford EasyFill fuel filler.
That's because it was just yesterday.
Had I waited another day to gripe about it, I would have seen that Ford's already on the job.
The Quality job. Which is supposed to be Job #1.
MyFordTouch was supposed to build on the SYNC system's momentum, extending Ford's edge in mass-market infotainment gizmology. Instead, MyFord nearly killed the golden egg-laying goose, by earning Ford a sharp downgrade from Consumer Reports and widespread criticism. Ford has decided that 40-minute training sessions weren't going to cut it as a response to the complaints that the system was balky and confusing, and The Blue Oval is now trumpeting the all-new for 2013 version of MyFordTouch. Because, in the words of Ford's spokes-interior-designer-person
As you can see, with a software platform like SYNC, it's easy to continuously improve and upgrade your system.
You know, in comparison to the all-new Ford Escape she's sitting in. It's still not quite as easy as a computer software update: instead of downloading the reflash, you have to go into a dealer to get the upgrade. Meanwhile, this is just the latest hurdle in the hot-hot in-car gizmo side of the business. The big one comes in 2014, when the government issue rules on distraction-mitigation in voice-activated in-car systems. That could make this minor public beta testing fiasco look like nothing…

Editor's Note: Ladies and gentlemen, please welcome Byron Hurd of SpeedSportLife, in his TTAC debut.
There has been an almost-palpable sensation of glee propagating through the various import-leaning car communities I frequent. For nearly two years, they've had to sit back and listen to the other guys relentlessly gushing about domestic brand turnarounds. With only a few notable speed bumps, it has been a pretty good run so far for post-bailout Detroit. Market share is up; buyers are coming back; product is improving–a sad state of affairs for the import fanboy. Then, out of nowhere, those cunning deviants over at Motor Trend—known of course for setting the magazine landscape ablaze with their out-of-left-field criticisms and take-no-prisoners, "gotcha"-style journalism—dropped a Molotov cocktail into this Texas-desert-dry landscape of domestic love.
The 2011 Explorer, they said, quite simply sucks.
(Read More…)