Categories:
Honda's Honda Performance Development announced this week that it will provide the power for the upcoming Formula Lites series, an open-wheel series sanctioned by SCCA Pro Racing with the goal of developing young professional drivers on their way up the competitive ladder.
How would you like to get insider access all weekend long to a major motorsports event, complete with a catered lunch every day, a commemorative shirt, hat and lapel pin, free parking and an invitation to a gala post-race party, all for just fifteen bucks? Well, the Chevrolet Detroit Belle Isle Grand Prix still needs about 100 volunteers to make up the balance of the approximately 1,100 volunteers who make the race possible. Okay, so technically it's not just $15, you also have to agree to work one 8 hour shift each day of the three day event, but it still seems to be a great bargain and a terrific way to get an inside look at big league racing, in this case back-to-back Indycar races, a race in the  TUDOR United SportsCar Championship, a Pirelli World Challenge Series race and the first appearance at the CDBIGP of Robbie Gordon's SPEED Energy Stadium SUPER Trucks Series. (Read More…)
Detroit Free Press reports the U.S. Treasury lost $11.2 billion in taxpayer money from the rescue of General Motors back in 2008, up from the $10.3 billion estimated after the agency sold its remaining shares back in early December 2013. Part of the final figure came as a write-off of an $826 million "administrative claim," which was found in a report by the Office of the Special Inspector General for the Troubled Asset Relief Program. The overall figure pales in comparison to the $50.2 billion given by both Bush and Obama administrations between 2008 and 2009 to GM as the automaker struggled through its financial crisis at the onset of the Great Recession.
Stumbling upon old family photographs is a funny thing. Sometimes, you find out that your parents were actually pretty cool in their day, devoid of middle-aged paunches or wrinkles, and decked out in stylish clothes, with good-looking but rarely mentioned companions on their arm that elicit scowls and glares when you innocently inquire about their identity. Looking at old photos of the Mitsubishi Mirage is a little like that.

It's not every day you're offered an opportunity to drive a 500 horsepower actual race used NASCAR, so you can imagine my excitement when my dad presented me with a gift card to the NASCAR Racing Experience for Christmas last year. After all the wrapping paper was put away, I realized I had the hardest decision of my whole life ahead of me.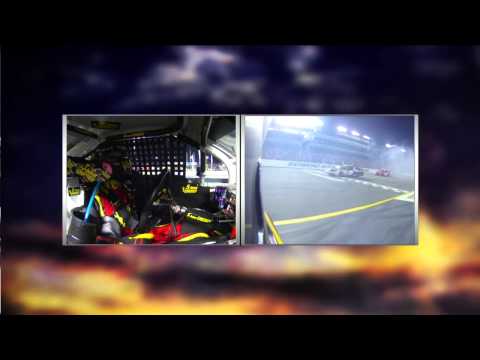 Following punishments by NASCAR to the Michael Waltrip Racing team after MWR drivers, crew chiefs and spotters tried to game the system for getting into NASCAR's playoff-like Chase for the Sprint Cup championship with an intentional spin and deliberately slow driving, on Thursday Michael Waltrip's longtime sponsor, the NAPA auto parts store chain, announced that they will end their relationship with Waltrip's race team at the end of this year. (Read More…)
In my previous entry I recounted how I forsook other marques and at the eleventh hour turned my hymnal to 993 while shopping for my first car, but I didn't elaborate on why I had such an interest in the ass-engined Nazi slot cars in the first place.  You might think that I was seduced by how effectively the evolved Beetle enhanced my countenance the first time I caught my reflection against the glass façade of one of Atlanta's concrete canyons, or how a previous generation of my occupational forebears made a Guards Red "Turbo-look" M491-optioned neunelfer a de rigueur part of "the look" for anyone with more than a modicum of ambition, along with slicked-back hair, Oliver Peoples glasses, and red suspenders, but you'd be mistaken – it goes a bit deeper than that.  Despite a litany of transgressions against their most faithful devotees, Porsche ensnared me from an early age.
It's been a bad week for PSA, but at least they've got something to celebrate about. French driver Sebastian Loeb, behind the wheel of a Peugeot 208 T16, broke the record for the fastest time up Pikes Peak, at 8 minutes, 13.878 seconds, beating the old record by 92.286 seconds.
(Reader John Kit, an avid racer of both slot cars and F2000 cars, discusses an important figure it slot car racing – also named Jim Russell)
Most of you are familiar with the Jim Russell of racing school fame, but there was also another man of the same name. The Jim Russell of this tale was a business consultant in Los Angeles in the very early 1960′s. Needing to pass some time one weekend, a friend introduced him to a new hobby of racing scale cars, powered by electric motors, around a track. It was the then new activity to be known as model car racing.