Categories:
From AutoGuide.com, we have pictures of the all new Mitsubishi Outlander sitting at the port in Japan.
To say that Mitsubishi has been struggling on the North American market would be an understatement. Long gone are the days of the capable Montero, hot-selling Galant, and the exotic 3000GT. For years the Outlander Sport has been the company's bread winner and the Lancer Evolution its only icon. In order to jumpstart its sales, in 2014 Mitsubishi dove deep into the highest volume markets with the introduction of the inexpensive Mirage and the third generation of its three-row CUV, the Outlander.
Priced at $40,538 in Canada, the 2015 Mitsubishi Outlander GT I drove around for a week in December was disturbingly overpriced.
In the United States, Outlanders start at $24,050. But the GT S-AWC starts at $29,045 with all-wheel-drive, a 6-speed automatic transmission, and a V6 engine in place of the 4-cylinder/CVT combo. A $6100 Touring package for buyers who want leather, sunroof, upgraded audio, a powered driver's seat and tailgate, navigation, and a handful of active safety features takes the price up to $35,145. (Read More…)
A week ago, I asked the Best and Brightest for help in understanding my wife's desire for a 7-seat vehicle. Uninhibited by the premise of the question, recommendations on what to buy poured in:
Honda CR-V
Mazda CX-5
Planned Parenthood gift certificate
Cadillac XTS in Pearl White Tricoat
Dodge Caravan
Anything except a Dodge Caravan
Several readers submitted well-formulated responses, but the volume of possibilities was dizzying. Mitsubishi may have had a similar problem when redesigning the 2014 Outlander.
Mitsubishi USA is looking to stave off their American extinction, with new ad spending and even – get this – new product. The only question is, what exactly can they bring?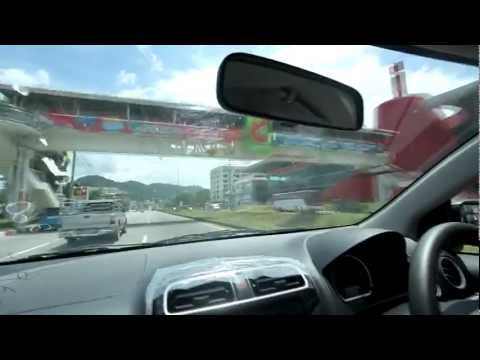 Mitsubishi's commitment to the American market seems to hinge on two crossovers, one plug-in, and a hilariously undersized A-segment car. The plan is so absurd that it may have a chance of succeeding.
Mitsubishi President Osamu Masuko re-affirmed his company's commitment to the American marketplace, despite seeing most of its product line eliminated, and the flagship i electric car fail miserably. Despite these Job-like setbacks, Mitsubishi will release more new product in 2013, including a plug-in hybrid SUV and an all-new A/B segment car.
The Mitsubishi Outlander, a vehicle nobody cared about, is now sort of interesting, thanks to the addition of a Plug-in Hybrid system that is also compatible with the vehicle's 4WD system.
Things Russia has that we don't; oligarchy, grinding poverty, face control and the 2013 Mitsubishi Outlander. Wait, never mind. We have all of those!