Categories:
When I was in the automotive propaganda business, one of the most horrifying experiences were changes on the top. CEOs could come and go without drama. Changing marketing managers meant serious trouble. It's a bit like Indian widow-burning: He goes, you go up in flames. When Joel Ewanick came to GM, he had his old buddies Goodby, Silverstein in tow. When Joel left, the funeral pyre was assembled for Goodby.
Here come the matches. (Read More…)
PSA announced their renewed brand strategy for their Peugeot and Citroen lines, and the situation has finally been clarified after frequent back and forth reports that contradicted one another. It turns out that PSA will employ a three-tier approach that is equally confusing, with Citroen as the lowest tier with Peugeot on top. But then there's also Citroen's DS line, which is supposed to be upscale itself. Confused? So are we.
Today, ad agencies all over the country crunch numbers to prove to their clients that the outrageous amounts of money spent for production and media buys of Sunday's Super Bowl ads were well spent. Too bad their clients already saw on TTAC which ads were shooting stars, and which were duds. Oh, and Mercedes did not run the car wash ad. They had something more devilish in store.
No doubt each agency will find the most fitting metric to prove that their ad was great. Edmunds has a handy and free metric that shows how well an ad resonates. They call it the "lift." Edmunds watches your clicks as they are driven to the respective cars on the Edmunds website. It's a seismograph for the impact an ad has. If the clicks signal a lot of lift, the ad works, as far as Edmunds is concerned. If the needle stays flat, that ad is a dud. Here is the play-by-play. (Read More…)
Considering that it seems as though every other commercial on television follows the doofus male wise female plot, the new VW Passat commercial released just in time for the run up to the Super Bowl is hardly the most egregiously misandrist (yes, Virginia, despite what your spellchecker says, it is a word). With a tagline of "Pass down something he will be grateful for", the ad shows a father in a shirt and tie teaching his son how to throw a baseball, in front of a Passat sitting in their driveway. Completely clueless about the mechanics of throwing overhand, but convinced of his knowledge of the subject, dad has form that makes "throwing like a girl" a compliment by comparison. He looks like a cross between someone putting shot and a gooney bird trying to land. The son dutifully imitates dad's form, but with a skeptical look on his face. Neither can get the ball anywhere near the target.  I'm not sure the ad is on target either.
Our NAIAS preview post revealed a common theme of dissatisfaction with the slow-striptease style of product reveals, where manufacturers "leak" teaser shots ad nauseam in the run-up to a product launch. It seems the readers are tired of it, and frankly, I am too. So what's to be done about it?
"Chevy Runs Deep" is being dropped as the Bow Tie Brand's marketing slogan of choice, as the last vestige of the Joel Ewanick area has departed the RenCen.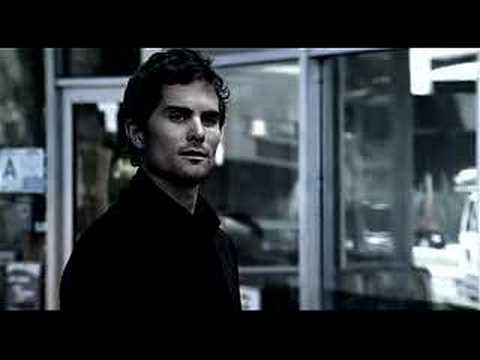 We've taken a fair number of potshots at the General lately, but some times the company and its ad agencies get it right. Watch this and tell me you don't kind of want a DTS at the end of it….
TTAC Commentator Halftruth writes:
Hey Sajeev,

While watching the Mecum auto auctions recently, a beautiful Plymouth GTX came thru on the auction block. It got me thinking about the rash of brand-icide we've seen these past ten or so years. As they pass, others come in. (Read More…)
The big auto news on Twitter this morning – Lincoln is now known as "Lincoln Motor Company", and they'll be rolling out the name change with a brand new Superbowl ad. That's great, but where's the product?
It's been a little while since we checked in on GM's A-Car experiment, the Chevrolet Spark. After some cringe-worthy initial attempts at marketing the Spark, we are now getting some early data, and the takeaway is this; sales aren't so bad, but the demographics of Spark owners aren't quite what GM wanted.
The Cadillac Escalade, perhaps the decade's most prolific monument to conspicuous consumption, will be going in a different direction for its next generation. GM's Mark Reuss described the new Escalade as "much less ostentatious".
Chinese performance and graphic artist Liu Bolin is known as the invisible man. He has himself photographed after he's dressed and painted himself to almost completely blend into the background.  Besides any deeper philosophical implications about the state of man in his work, the photographs are visually arresting and wryly clever. Someone at Ford or their ad agency must also be clever because they got an inspired idea: hire Bolin to make the dramatically styled 2013 Ford Fusion stand out in consumers' minds by painting the Fusion's competitors into the background. I think it's a brilliant concept, but then I've used the portmanteau Camcordata myself to describe the relatively indistinguishable cars in the midsize sedan market. Making the Fusion's competitors literally blend into the background effectively gets the message across that the Fusion is different. Do you agree?
Is Ford about to re-name the Lincoln brand? A Detroit News reporter asked Jim Farley that question point blank, and his answer was evasive.