Categories:
The list of Canadian-exclusive vehicles is scant, with a large number of them being small minivans and badge-engineered Acuras – in other words, nothing terribly interesting. What you're looking at here is something that only Canadians will get – for now. But rather than carrying out a concerted effort to bring Canadians something unique, it gives an insight into how product planning decisions are made.
Those of you among the B&B that listen to rap – so, myself and the assorted friends of mine who read the site – better get used to a new name in luxury automobiles: Pullman.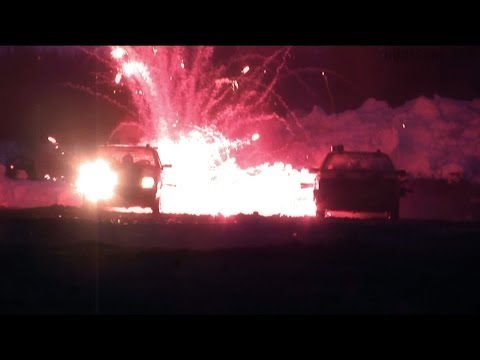 Dear Mr. Lang,
Your most recent article put the final nail in the C4 coffin for me and for that, I'm everlastingly grateful.
The VW GTI is but a distant infatuation, another foolish pleasure set aside.
Onward to the Infiniti M35.
When it comes to luxury cars, there are two factors, often mutually exclusive, that come into play: actual excellence and perceived prestige. Very often, the latter wins out. If you want to know why, ask anyone who bought a Maserati Quattroporte. Or a BMW 528i.
It's been decades since Cadillac produced the "Cadillac" of anything. However, when car buffs dismiss the only American luxury brand left, they fail to see Cadillac's march forward. 2002 brought the first RWD Cadillac since the Fleetwoood. A year later the XLR roadster hit, followed in 2004 by Cadillac's first 5-Series fighter, the STS. Not everything was rosy. The original CTS drove like a BMW but lacked charm and luxury fittings. The XLR was based on a Corvette, which made for excellent road manners, but the Northstar engine didn't have the oomph. The STS sounded like a good idea, but the half-step CTS wasn't much smaller and ultimately shoppers weren't interested in a bargain option. That brings us to the new ATS and CTS. Ditching the "more car for less money" mantra, the ATS has been created to fight the C/3/IS leaving the CTS free to battle the E/5/GS head-on. Can Caddy's sensible new strategy deliver the one-two punch fans have hoped for? I snagged a CTS 2.0T for a week to find out.
As part of TTAC's reboot, we promised you, the readers, many things. One of them was "no more luxury car puff pieces". Jack and I had every intention of adhering to this rule as well, until our staff email inbox received a message from Rolls Royce Motorcars, asking us to come drive the all-new Wraith.
"Go on the program," said Jack, "and imagine that you are reviewing a Camry".
The nearly decade long wait for the new Cadillac Escalade is over, with the 2015 model debuting in New York city at a special event hosted by GM. Our friends at AutoGuide.com attended and graciously shared their live shots with us.
Is the world ready for a $70,000 Kia? Just days after the moniker for Kia's new rear-drive flagship was revealed, Automotive News is reporting that top-trim versions will approach the $70,000 mark.
Years of unrelenting speculation via the British motoring press are finally coming to fruition: Jaguar is about to launch a crossover, and this concept, dubbed the C-X17, appears to be it.