Categories:
Though the F-150 rules over Truck Mountain and North America with an aluminium fist, Ford marketing boss Jim Farley told reporters in a meeting that crossovers are driving his employer's sales growth all over the globe.
Last week, Ford's Global VP of Marketing and Sales, Jim Farley, told a panel discussion at the Consumer Electronics Show in Las Vegas that Ford has access to data on its customers' driving habits via the GPS system installed in their cars. "We know everyone who breaks the law, we know when you're doing it. We have GPS in your car, so we know what you're doing. By the way, we don't supply that data to anyone," he said. The next day Mr. Farley adjusted his statement to avoid giving the wrong impression saying that the statement was hypothetical and that Ford does not routinely collect information on, or otherwise track, drivers through their GPS systems without those drivers' consent and approval. That approval comes from turning on and opting into specific services like 911 Assist and something called Sync Services Directions, a system that links the GPS system to users' cellular phones. So that's that, right? (Read More…)
Ford's marketing head Jim Farley apologized on Thursday for remarks he made at the Consumer Electronics Show the day before saying that the automaker tracks their customers via their cars' navigation systems. He said that Ford knows where and when customers drive their vehicles but doesn't share or sell that data outside the company.
"We know everyone who breaks the law, we know when you're doing it," Farley said, according to a report in Business Insider. "We have GPS in your car, so we know what you're doing. By the way, we don't supply that data to anyone."
After Farley's remarks at the CES propagated, Ford Motor Company spokesman Wes Sherwood denied that the company tracked drivers' movements. "Ford is absolutely committed to protecting our customers' privacy. We do not track our customers. No data is transmitted from the vehicle without the customer's express consent." (Read More…)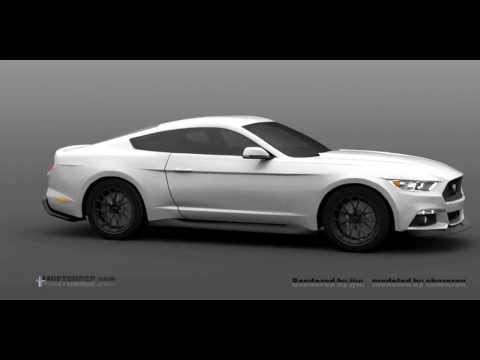 The all new, next generation Ford Mustang will have its world premiere next Thursday, Dec. 5, 2013. Reflecting the fact that for the first time Ford will be selling the Mustang globally, including in right hand drive format, the car will be simultaneously debuted in six cities around the world, on four different continents. For the North American market, Ford will get top billing that day on the ABC television network's popular "Good Morning America" show, broadcasting from New York City, at the same time that the new Mustang will be revealed at events in: Los Angeles, California; Sydney, Australia; Shanghai, China; Barcelona, Spain, and near Ford's world headquarters in Dearborn, Michigan. (Read More…)
Is the future of motoring in the global marketplace in the good hands of the Golf, Forte and Fiesta? Not if you're Ford's vice president of Global Marketing, Jim Farley. In his mind, it'll be a page from the 1991 Explorer's successful playbook that will help his employer gain market and mind share the world over.
Is Ford about to re-name the Lincoln brand? A Detroit News reporter asked Jim Farley that question point blank, and his answer was evasive.
Lincoln's free-falling sales will apparently be remedied by allowing customers to watch their cars get serviced via smart phone, if you can stomach the party line coming from Ford marketing boss Jim Farley. Also outlined were Lincoln's idea of "luxury" and powertrain details for the upcoming MKZ