Categories: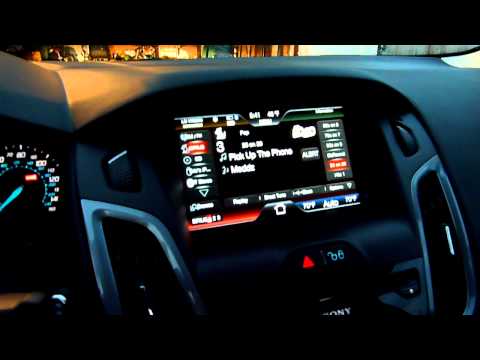 A proposed consumer protection class action lawsuit has been filed in U.S. District court in California over the MyFordTouch (and similar systems in Lincoln and Mercury vehicles) system.
I'm slow to embrace technology. When people say this in modern times, it usually means that they only have 274 iPhone apps and they're still stuck using the iPad 3. But when I say it, I mean that, sitting on my desk as I write this, is an actual bill, being paid with an actual check, in an actual envelope with an actual stamp.
Big news out of Dearborn; the Blue Oval will be adding buttons to its MyFord Touch infotainment system, but they won't be getting rid of the maligned touchscreen system entirely.
Apple just announced a bunch of new stuff today as part of their annual developers conference. Most TTAC readers don't really care that iOS7 is ditching the old skeuomorphic look (fake brushed metal, fake leather, etc.) for a flat design that is damn near identical to what Google's Android and Microsoft's Windows 8 have been doing. However, they'll care about this.
The UConnect system used on everything from Jeep Grand Cherokee to the Dodge Dart to the Chrysler 300, is one of the better infotainment systems on the market. But the 8.4 inch screen is getting a companion with a smaller 5-inch screen, that will run on an entirely different operating system.
In the endless rush to attract younger buyers, luxury car brands may have ended up alienating their traditional customer base – older buyers, specifically those old enough to collect social security – by implementing complex, technologically advanced features like touch screens and complicated infotainment systems. What if there were a way to opt-out?
Ford will be giving away its SYNC AppLink to any automaker or Tier 1 supplier, as it looks to make SYNC the standard for in-car connectivity systems.
Ford's revised F-Series Super Duty was announced today, and aside from the giant chrome grille, the big news here is a revamped MyFord Touch system – now available with knobs and buttons in addition to the touch screen.
Ford is showing its fealty to the machines putting its money where its mouth is regarding telematics systems by unveiling their new B-MAX MPV at Barcelona's Mobile World Congress, a week before the Geneva Auto Show begins.
As lifetime President of the "Auxillary Cable Fan Club", it saddens me to see that Ford's annoying system will be standard on the 2013 Flex and 2013 Gamechanger Fusion, with Ford boasting that over 4 million vehicles have had SYNC installed since 2007.
Amid the cries of shock around the blogosphere at the sudden death of the Kia Borrego, another tidbit of more consequential Kia news remains undercovered. And it's actually bigger Ford news than anything else. Ford had deal with Microsoft for exclusive access to the technology underlying its Sync system. But with Ford's 18 month term of exclusivity expired, Kia is set to formally announce its Sync-alike at next Tuesday's International Consumer Electronics Show. Shooting for the middle ground between Ford's apt "Sync" brand name and Fiat's asinine "Blue&Me" moniker, Kia has called the system "Uvo" (Short for "Your Voice," believe it or not).