Categories:
A quick note on the Reader Ride Review program. The response has been overwhelming.
Less than a month after our "Reader Review" program began (with Bark M taking TTAC reader Gene's Chevrolet SS for a spin), the program is picking up momentum: we have now chalked up our fourth review, and we'd like to take the chance to formally extend this opportunity to all of our readers.
"You have to carry the fire."
I don't know how to."
Yes, you do."
Is the fire real? The fire?"
Yes it is."
Where is it? I don't know where it is."
Yes you do. It's inside you. It always was there. I can see it."

-Cormac McCarthy
January 1st marked the second anniversary of my full-time employment at TTAC, and my third as a writer for the site. Since then, I've served under three different E-I-Cs, watched popular writers come and go, made an effort to read every single comment, return every email, meet readers in person and act as the liason between our owners at VerticalScope and the rest of the staff. On January 1st, Jack announced that in a short time, I'll be taking over as Editor-In-Chief, but I somehow managed to miss the post entirely, as show above.
For the past little while, we've been working on a new project expressly for our readers: a TTAC forum. And we want your input to help shape it.
Slightly over a month ago, we had a spot of regime change here at The Truth About Cars. At the time, we unveiled a five-point program to improve the site and improve the reader experience. I'd like to take a moment to review these five points and give you a chance to provide further feedback on our progress so far.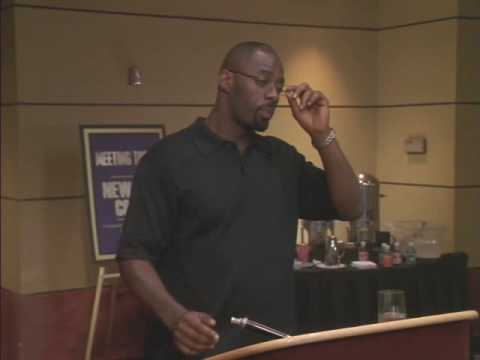 Clip has strong language
The domain name "thetruthaboutcars.com" was registered by Robert Farago on September 24, 2001. At the time, most of America was too busy with other concerns to notice. In the nearly thirteen years since, the site has had just three Editors-in-Chief. First, there was RF himself, tirelessly tearing away the façade at General Motors. Then, Ed Niedermeyer brought the site to new heights in readership and reach, speaking truth to power all the way to the White House itself. Finally, Bertel Schmitt provided the Best&Brightest with some truly unique insider information  and insight about automotive happenings from Frankfurt to Tokyo.
Welcome to the third changing of the guard. In the next thirty days, Derek Kreindler and I will completely and thoroughly reboot TheTruthAboutCars. Our predecessors molded the site in their image, but we will be molding it in yours. Towards that end, we've created a five-point-plan to fix what's broken here and bring all of you back home to TTAC. If you have a few minutes, please read it — even if you've long since given up on this site and the people who run it.
The article you are about to read was written by former Editor-In-Chief Bertel Schmitt during the course of a long and somewhat personal disagreement he had with former contributor Steven Lang. This article does not represent the views of The Truth About Cars, its staff, its contributors, or its ownership. We're leaving it up because we don't censor the past — but we no longer stand behind the piece or recommend that you read it — JB
Our intrepid technical team will perform hardware maintenance tomorrow, Tuesday between  8am and 11am Eastern. TTAC will move to a standby server, while they replace hardware on the main server, vacuum the dust mites, lubricate the hard-drives, and whatever scheduled maintenance a server needs. (Read More…)
WARNING:  The content following the jump, albeit taken from a popular car site, could be viewed as highly objectionable when viewed here. It could also get you fired at YOUR workplace, or get you in DEEP trouble at home. DO NOT click the jump if this offends you, and DO NOT complain if the warning is not heeded. Mature language. Parental guidance is advised.
As you may (or may not) have noticed, there was an issue on TTAC where people would get only an old copy of TTAC. They received the new version once they logged on. Or maybe it was the other way around. Our technical team got right on it, and it seems they fixed it. I am asking your help to make sure that the problem indeed has been fixed. (Read More…)