Categories:
In 2008, Honda sold nearly 80,000 Fit subcompacts to the United States, and is preparing to move 70,000 annually from the lot to the driveways of America thanks to its new Celaya, Mexico plant.
By now, you've heard what driving the new 2015 Honda Fit is like. You've seen what riding in a new Fit is like, too- and, maybe, you've figured out how they got one into a tiny bar (I haven't). Still, we haven't spent much time actually talking about the nuts and bolts and whys and hows of the new Honda. Until now, that is.
There's really no way to lead into this, so I'll just come out and say it: the 2015 Honda Fit is a fantastic car. Around town, at speed on Southern California's twisty canyon roads, on the highway, stuck in traffic- there wasn't a single situation we put our EX and EX-L testers into that it didn't handle with aplomb. Even some light off-roading didn't twist up the Fit's rigid frame.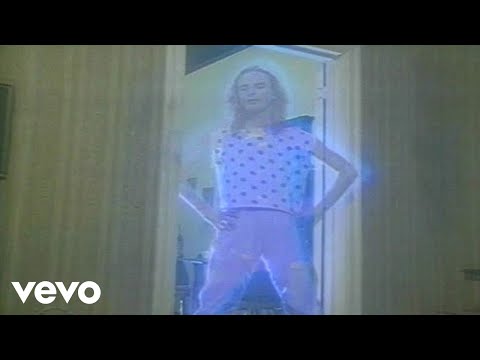 "Steve, what car should I buy?"
"Well, if I give you the real answer, you'll roll your eyes and buy what you want anyway."
"No really. I'm open to new ideas."
"Okay then! Buy a 2012 Malibu. Buy a Buick Park Avenue. Buy a Dodge Raider or buy a Suzuki Equator."
"Ummm… are you sure about that?"
"Hell no! Now go buy me a soda and buy yourself a Camry!"
Aaron writes:
Hey Sajeev,

Huge fan of TTAC and the piston slap articles. My problem is that I noticed my car(2007 honda civic)would shudder, under light throttle and low rpms especially when going up a slight slope. This usually happens at 30km/hr or 40km/hr. I took it to the honda dealer(4 months ago) and he said the torque converter(tc) needs to be replaced(300 for tc plus 900 for labour and stuff). (Read More…)
Did the second-generation Honda Insight fail in the marketplace because of a lack of marketing resources? If you said "yes", then you may want to look at a gig at American Honda.

Automotive News is reporting that Honda is reviving an old, but unused moniker for their new small crossover.
With a forecast of low sales growth in Europe expected to remain in place for the next few years, Honda has decided to scale back production at its plant in Swindon, England.
Within four months of each other, Honda, Mazda and Nissan have opened new factories in Mexico, taking advantage of the opportunities within the nation's automotive industry to grow a new export base into the United States, Latin America and Europe while also gaining ground in the rapidly expanding local market, all in direct challenge to the Detroit Three and other automakers on both sides of the border.
Back in September, I wrote a piece lamenting the death of Honda's high-perofrmance hallmark, the twin-cam VTEC 4-cylinder engine. It was just the sort of article many of you are fed up with: a lengthy piece filled with flowery prose and Honda fanboy-ism sprinkled with a condescending explanation of the auto industry's inner workings. Miraculously, it was fairly well-received. But I've had a change of heart.
I've spent a fair amount of time driving and writing about crossovers. It's not exactly the way I wanted things to work out, but we can't all be Chris Harris. Having spent the last few months behind the wheel of the segment's big players, I've come to a conclusion that seems to be a frequent theme of my automotive recommendations: what I'd pick for myself is not what I'd recommend to anyone else.
Sales of the slow-selling Honda Insight will end, with Bloomberg reporting that production will end this month. Despite being released before the Toyota Prius, the Insight has lagged far behind it in sales.
A 10 percent drop in sales experienced by Acura in 2013 has led parent company Honda to form a new business planning and development group with the long-term goal of overhauling the brand's identity.
Chris writes:
Dear Sajeev,

Back in 2005 I purchased a new Honda CR-V. It recently rolled over 200,000 miles. It has never given me any trouble or needed anything but normally scheduled service and the usual wear items (tires, brakes, battery). It has survived the New England winters rust free. Most importantly, it's paid for.

Is there anything proactive I should do to keep it on the road, maybe even for another 100K? I don't mind investing now if it will save me major repairs later. As trouble-free as it's been I can't see replacing it (nor am I in a position to right now), but given the mileage I feel like I should be waiting for that other shoe to drop! (Read More…)
Although the Honda Accord finished second to the Toyota Camry in the official sales rankings, Honda is touting the Accord's dominance in retail sales, which accounted for 98 percent of overall Accord sales. By contrast, Bloomberg reports that Toyota's retail mix for the Camry was 84 percent, with 342,007 Camrys ending up in the hands of retail customers. The Accord sold 360,089 units at retail.