Categories:
As Chevrolet slowly exits from the European market while Holden exits the production line altogether, General Motors is mulling over increasing exports to Australia out of South Korea.
Though the local auto industry in Australia is slowly drawing to a close, a few Opels will soon be found in Holden showrooms, beginning with the Cascada convertible.
In the wake of General Motors' decision to cease all manufacturing operations through Australian subsidiary Holden by 2017, the Australian government has announced that they will create a $100 million AUD ($89 million USD) fund for affected employees.
Just as TTAC predicted in earlier editorials, Holden will be receiving vehicles imported from China as part of its future product plan – the vehicle slated to be imported from China is no less than the next generation Commodore.
With the demise of Holden's manufacturing and R&D facilities complete by 2017, General Motors is reportedly looking to kill off the Holden brand and switch over to Chevrolet instead.
"I believe 2013 will be a year that Australia decides whether it wants to have an auto industry or not," 

-Mike Devereux, Holden's former Managing Director, in November, 2012
Those ominous words spoken by Mike Devereux last year have taken on an almost eerie significance in light of yesterday's events. After more than a half century of building cars in Australia, Holden will now become a "national sales company", ostensibly selling rebadged global General Motors products, manufactured in places like Korea and Thailand.
But veiled remarks about the Australian auto industry aren't the only words uttered by Devereux that caused us to take notice. At the launch of the latest VF Commodore, Devereux made a vague statement about the Commodore's future, implying that it would be built on a global platform at the Adelaide factory. While the latter is no longer possible, there's still hope that the Commodore could live a GM architecture. The only question is, which one?
Holden informed the Australian federal and state level governments that it will cease car production in Australia by 2017, citing a "perfect storm" of unfavorable exchange rates, high production costs and a small but competitive car market that has seen sales of traditional Australian-made rear-drive sedans and Utes plummet in recent years. An estimated 3000 workers are said to be directly affected by the closure of Holden's manufacturing facilities.
Reports out of Australia claim that GM will be ending Australian vehicle production by 2016, turning Holden into a brand that sells imported cars, rather than locally produced vehicles.
If you want to see the future of Holden in Australia, this is it. Yes, it's the same car that Jack Baruth took to the woodshed in today's edition of TTAC, but it's also a harbinger of things to come for the iconic Australian marque, with the announcement that Holden's Elizabeth, Australia plant will be tooling up to produce the first ever front-wheel drive Commodore. And even that looks doubtful.
2016 will be a pivotal year for Holden's Commodore-based Ute. Declining sales and shifting production capabilities could mean that the traditional Aussie Ute could become extinct, as both the Commodore and Ford Falcon Utes die off.
Opel's foray into the Australian market, which began in late October, 2012, has come to an end. Having sold just under 1600 vehicles in that time period, Opel has decided that the Australian market is not viable for its wares.
Hot on the heels of a $275 million "investment", Holden is going back to the Australian government, hat in hand, asking for more money. This time, Holden wants another $265 million to keep their assembly plants online.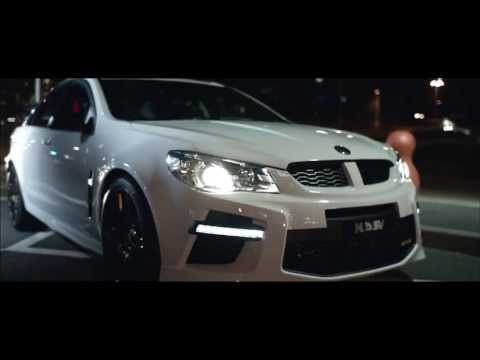 Holden and HSV try their hand at the "Imported From Detroit" style car commercial. As someone who has always been partial to Aussie muscle sedans, it's easy for me to say I'm a fan. No doubt the line about cars becoming "smaller, quieter and more vanilla" will resonate with many of us. In a country where the Mazda3 and Toyota Corolla have knocked the Commodore and Ford Falcon off the top perches of the sales leader boards, it carries extra significance.
Australian media is reporting that Toyota is next in line for some government cash, following Holden's deal with the government to keep production of the Commodore and other models in Australia.
In my rant about the Holden Ute, I qualified my cynicism with a caveat; my tastes are not representative of the broader market, or what makes good business sense for an auto maker. Some of you suggested that I should start injecting more of my own opinions/enthusiasm into these sorts of articles. I am reluctant to mix business with my own automotive fantasyland (after all, everyone with access to a keyboard does just that that), but this post isn't supposed to be informative or insightful, just pure fun. I am limiting myself to new cars on sale outside the United States and Canada, as there are far too many used cars out there that I'd love to own.