Categories:
The bases are loaded and the score is tied. Two outs in the bottom of ninth. 3 balls. 1 strike.
You know this pitcher better than you know your brother. The last pitch had almost cleared the left field pole, and the entire stadium. Your swing was as beautiful as Mickey Mantle in his prime. Just a few inches to the right and you would have been on your way to a private party with friends instead of another walk back to the batter's box.
The catcher signals, and you catch one finger out of the very corner of your eye. Fastball. The pitch comes, right down the middle. It's almost like a dream and yet, you can't do anything about it.
The stomach pangs in stress and anguish as the rest of your body remains still. You watch it go past. The thud in the catcher's mitt. The umpire bellowing, "Stttaaarrriiikkeee!!!" Your manager had told you not to swing and now, you have 50,000 fans booing as you curse under the breath and step away from the batters box.
Will you get a pitch that good again? The pitcher grins as he now knows, his mistake ended up giving him an advantage.
An unsellable car comes in many forms.
The three-door minivan. The stickshift attached to a non-sporty wagon. The Daewoo. The conversion van with design graphics rooted in sexual fantasy.
Then there is this car. A car designed in the Reagan era with a cheap plastic grille, an even cheaper plasticized interior, and a luggage rack on the trunk that would do Lee Iacocca proud.
God I love this thing. What the hell is wrong with me?
5 cars – 5 sticks = 0 Customer Demand
I hate looking at that equation. But these days, it's about as true for the car business as Georgia is hot. An older stickshift vehicle that isn't an all out sports car will sit at a retail lot for months on end.
Nobody knows how to drive them except for those folks who are either too middle-aged, too arthritic, or too affluent to buy an older car with a manual transmission.
Don't believe me? Well, here's five vehicles that have become the equivalent of heavyweight paperweights at my humble abode. The funny thing is I like driving them all… I just wish I wasn't two stickshifts away from driving a different handshaker every day of the week.
They are…. (Read More…)
Rookies. All-stars. Hall of Famers.
Those were the only three types of baseball cards that I thought were worth the trade when I was a kid. I was eight years old, but that didn't stop me from becoming diligently schooled by my three older brothers who knew the ropes of other similar hobbies such as comics, coins, and stamps.
The drill was simple. Every time someone wanted to trade cards with me, I would ask them one simple question.
"What's your favorite team?" From there, I would bring out an album loaded with baseball cards. Every one in mint condition and encased in plastic sheets. "Pick your favorites!" They would gather their own, and I would go through their collection, find the fresher cards in mint condition, and gather mine.
Over 30 years later I do the exact same thing with cars. I sell based on interest and buy based on condition and long-term reliability. I'm still not loyal to any brand or model these days. For me, even after all these years, the opportunity to buy and sell any car comes down to three simple concepts I learned in my youth.
Condition, presentation, and price.
Two hundred thousand miles.
It's a beautiful moment for many a car owner.
As for me? Well, I admit that I cheated when I saw that number flash by in my wife's car back in March. Like many an enthusiast, I had bought it used and was planning on keeping her daily driver for the long haul.
The question for me was, "How long would the long haul be?"  Since I buy, fix and sell a lot of vehicles, and have deeply imbibed the fluids of wisdom at the Bob Is The Oil Guy web site, I decided to live my life on the wild side.
I performed an oil analysis.
$150 a week.
For some folks, this is a mere pittance. A lunch for four at a fancy restaurant that can be easily charged off to Uncle Sam and his seventeen trillion dollar debit card.
For others, it's the beginning of a barnacle that will likely outlast their ability to pay it.
They will flex their muscles and run while they can. Then once they trip, due to a lost job or a family emergency, they will pick up an even heavier barnacle, with four wheels on it, and keep running.
It's a vicious cycle of poverty. Where the poor always stay poor. After witnessing this cycle of automotive indebtitude for years on end,  I've come to blame one solitary thing.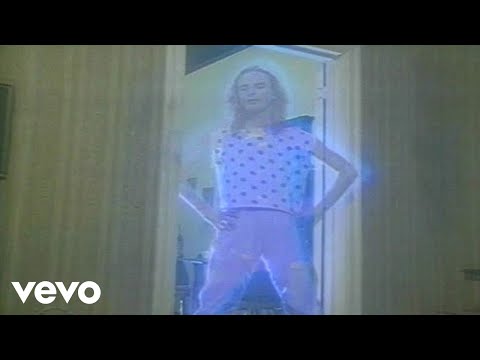 "Steve, what car should I buy?"
"Well, if I give you the real answer, you'll roll your eyes and buy what you want anyway."
"No really. I'm open to new ideas."
"Okay then! Buy a 2012 Malibu. Buy a Buick Park Avenue. Buy a Dodge Raider or buy a Suzuki Equator."
"Ummm… are you sure about that?"
"Hell no! Now go buy me a soda and buy yourself a Camry!"
20 lawnmowers.
20 internet connections
20 videos of The Lion King.
Oh, and 60+ vehicles on one street.
I recently delved deep into one of the more challenging ideas of the modern age: car sharing in suburbia. It's an idea that many non-enthusiasts and city dwellers love. But is it a good idea for suburbanites and the rest of us?
I have a question about fleet cars.  I was driving to a meeting in one of the fleet cars my employer has.  Nothing special, a late model Ford Fusion .  And I was thinking is this a better deal to buy when they get rid of it than another used car?  Then I realized that people who use a car that doesn't belong to them trash it. So I thought, "No way!"
Then I realized that the same people who don't take care of it, aren't the same people who maintain it.  So are fleet cars a better deal then non fleet on the market? After giving them a good cleaning does it not matter one way or the other all other things being the same?