Categories:
According to the Environmental Protection Agency, the auto industry outperformed national greenhouse gas emissions standards for a second consecutive year.
In response to today's editorial on the CAFE overview, reader jmo proposed a novel solution to the very idea of regulating fuel economy.
Refreshed, redesigned or updated, whatever you want to call the changes to the CR-V for the 2015 model year, it's hard to argue with this model's success. The CR-V isn't just the best-selling compact crossover in America, it's the best-selling crossover period and the 7th best-selling vehicle overall. With sales success on the line Honda did what any Japanese company would do: make minor changes that give you more of what shoppers want without upsetting the apple cart. Does that make the CR-V just right? Or is it a compact bore-box?
After a series of scandals involving incorrect fuel economy ratings, the EPA is revising its self-reporting guidelines for auto maker fuel economy standards, in a bid to ensure greater accuracy in the real world.
"America's minivan segment generated only 3.4% of the U.S. auto industry's new vehicle volume in 2014, down from 5.2% in 2007."
So said I earlier this week in my review of the updated 2015 Toyota Sienna, the only remaining all-wheel-drive minivan.
The Sienna was America's top-selling minivan in each of the last three months. And although the accompanying chart displays its official EPA mileage ratings at 16/23 mpg on the city and highway, front-wheel-drive Siennas are rated at 18/25. Forget the 14.4 mpg we saw during our test. Temperatures were brutal, the vehicle spent much of its time idling as we attempted to clear it (along with every other car on the street) of multiple inches of ice, the city streets on which the Sienna spent most of its stay were mostly snow-covered, and the van was fresh off the assembly line.
But could we have reasonably expected more than 16 mpg in city driving? Not according to the EPA. (Read More…)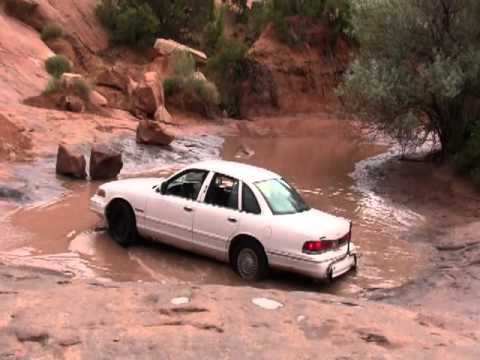 Max writes:
Sajeev,
After following your and TTAC's collective wisdom regarding Panthers, I have enjoyed four and a half years of somewhat trouble-free $1000 police-auction 2001 Crown Victoria ownership. The Crown Vic is a wonderful first car and I love it dearly, despite – or maybe especially – because it taught me a lot about the finer points of its drive train, front end etc. as I eventually ended up parking-lot and shade-tree repairing or replacing just about every major component other than the exhaust and transmission. However, it might now be time to look into a successor for my trusty ride. (Read More…)
With fuel prices continuing their downward spiral, one would think EVs and hybrids would become the new Hummers and Escalades to be left to rust in the backlot of the dealership. Not quite.
So, how many miles per gallon did the 2015 Ford F-150 gain for the trouble of losing 700 pounds by gaining an aluminum body? How does 22 mpg combined sound?
Yesterday's announcement of record fines for Hyundai and Kia regarding their incorrect fuel economy claims is the strongest message yet that the Department of Justice " firm commitment to safeguarding American consumers, ensuring fairness in every marketplace, protecting the environment, and relentlessly pursuing companies that make misrepresentations and violate the law." But if your cars kill scores of people due to neglience, you're getting off easy.
Though full electrification might not be in the cards for most consumers, those looking for turbo power for their vehicles could find a little bit of that black magic in the turbo itself down the road.