Categories:
Our friends at Autos.ca are reporting that China will get a long-wheelbase version of the 2015 Ford Edge.
You may have noticed that Ford has been advertising its EcoBoost line of engines everywhere lately. Where I live ads for their EcoBoost Challenge event seemed to be on TV every commercial break. You'd know if you have seen one of these ads if you have heard any of the following lines:
"The Escape blew my mind. Yee Haw!"
"I love love love love it."
"I don't know when Ford went out and just like got awesome."
"I felt like I was driving my mom's car when I was in the Camry."
"The Rav4 feels outdated. Feels like, hmm, maybe 20 years ago this could have been great."
"Does this car also un-park itself?"
"If I had to choose between the Fusion and the Lamborghini Aventador, I'd take the Fusion."
Outgoing Ford CEO Alan Mullaly may be heading out the door, but he does plan to help his successor when needed.
Cheap. Fast. Reliable. Pick two. This is a conundrum that plagues enthusiasts of vast dreams and scant means. There's very little out there that fulfills the requirement for an economical performance car that also works when you need it to. A garage-built tuner vehicle fulfills the first two criteria, but you can't be sure it will start every time. Cheap and reliable will get you to work…and that's about it. Fast and reliable? Yeah, maybe if you're one of the lucky few who can afford a fancy sports car, and the associated running costs (insurance, tires and the now-astronomical price of premium gasoline).
A recent note by MorganStanley warned of a "slow changeover, with tight supply" for Ford's new aluminum F-150, and while Ford America's boss Joe Hinrichs told Bloomberg that "everything is "on schedule and everything is going as planned", TTAC is hearing different things.
Ford released photos and specs for their new Edge, becoming the first Ford to have a standard Ecoboost engine.
A new aluminum age is about to dawn on Truck Mountain when its ruler, the Ford F-150, adopts the alloy for its new body in 2015. However, the revolution may not stop there if the Blue Oval has anything to say about it.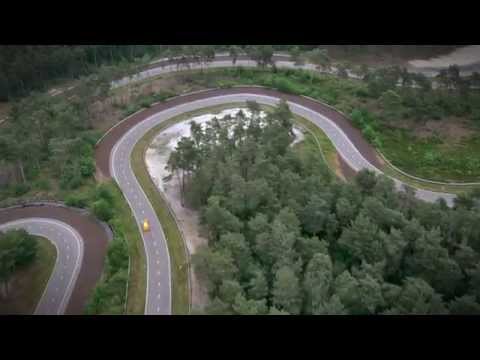 A new Ford Focus ST is set to be debuting at the Goodwood Festival of Speed this weekend.
TTAC Commentator BigOlds writes:
Hi Sajeev,

I have a bit of an odd one, I suspect: I currently drive a fullsize pickup, but I may be taking a new job, trading my 38 mile country drive for a 38 mile drive into the city, complete with undersized garage parking. The truck will severely limit the number of acceptable spaces, and generally be a pain in there. My solution is to take over the wife's 2008 Milan (which has been truly flawless for 75,000 miles) and buy her something else. Naturally she's thrilled with the idea, and this piles the tough commute onto something that is well this side of new. Win-win, right? (Read More…)