Categories:
In anticipation of heavy spending this year and beyond, Ford is seeking a line of credit expansion totaling $12 billion.
Though quality and performance have improved as of late for products made by the Detroit Three, they still have a ways to go to beat the Japanese brands dominating Consumer Reports' current rankings.

As far as automotive marketing goes, a truck story is always going to appeal to your emotions. More so than any passenger car, truck buyers ask more from their pickups, put them through more strenuous tasks and treat them in a very different way.
It's fitting, then, that Australia's Ute has a similarly heart warming story, one that we can all connect with – even if the Ute was never sold here. (Read More…)
As inventories of Ford's Fusion continue to outpace demand — the result of a second plant brought online last year to keep up with demand for the newly redesigned midsize sedan — the automaker has been raising incentives to move more Fusions out of the lot.
Ahead of its world debut at the Mobile World Congress in Barcelona, Spain prior to making the rounds at the Geneva and New York auto shows next month, Ford has unveiled its redesigned 2015 Focus.
Though the F-150 rules over Truck Mountain and North America with an aluminium fist, Ford marketing boss Jim Farley told reporters in a meeting that crossovers are driving his employer's sales growth all over the globe.
As Ford's newest F-150 dons an aluminium crown in place of steel, the usurpers waiting to take the throne of Truck Mountain are running to secure their own supplies of the lightweight metal.
U.S. sales of full-size trucks slid 4.5% in January 2014 as the two leading manufacturers of pickups reported falling sales of all their big trucks.
Typically the slowest month of the year for new vehicle sales, this past January should be no different, as the U.S. auto industry generated 32,000 fewer sales than it did one year ago. Although minivans, commercial vans, and the vast SUV/crossover segment all expanded, passenger car sales plunged, year-over-year, and truck volume declined, as well.
In a speech given to an Economic Club of Chicago luncheon held in conjunction with the Chicago Auto Show media preview, Ford Motor Company's president for the Americas Joe Hinrichs criticized Japan and Toyota in particular for benefiting from currency manipulation. Hinrichs said Ford would "urge Congress to oppose a TPP [Trans-Pacific Partnership currently being negotiated.] if it does not include strong currency disciplines."
Toyota is an old family firm. Ford is 111 years old. Chevrolet celebrated its centennial not long ago. Mercedes-Benz traces its lineage back to the 19th century. Though not 100 years old like those companies, Honda has been around for more than a half century. In Consumer Reports' latest brand perception survey, Tesla Motors, a relative neophyte car company barely a decade old, has elbowed its way past Mercedes-Benz for a spot in the top 5 automobile brands assigned points for quality, safety, value, design and technology. The results are based on a poll of 1,578 vehicle owners. CR had earlier named the Tesla Model S electric car as among the very best it has ever tested.
Tesla jumped to 5th in the survey, up from 11th last year and follows Toyota, Ford, Honda and Chevrolet in that order. (Read More…)
Our friends at Motorbeam in India snagged these live shots of the Ford Figo, aka the sedan version of the next Ford Ka and EcoSport. Designed as a world car to be sold in BRIC markets, the Figo is officially a concept, but is as production ready as a concept gets. For more, check out Motorbeam editor (and TTAC contributor) Faisal Ali Khan's take on the Figo.
TTAC was the first to bring you news of the F-150′s move to aluminum construction, the 2.7L Ecoboost and the delays with the aluminum body panel production. And now we've got another bounty of information about upcoming engines, transmissions and other technology for the new F-Series trucks and their full-size SUVs.
Though a Ford Motor Co. executive told the National Automobile Dealers Association convention in New Orleans that repair shops would need factory certification to work on the new aluminum bodied F-150 pickup truck, in a report by Karl Henkel at the Detroit News, Ford now says it will not require service center and repair shops to be certified if they they want to do body work on the new F-150.  However, Ford will have a voluntary training program, and those businesses that do participate will be certified and be able to use that certification in advertising.
Own a Ford dealership with a repair shop? Should your mechanics and body repair crew desire to the ability to repair the new aluminium F-150, then prepare to seek certification with a substantial price tag.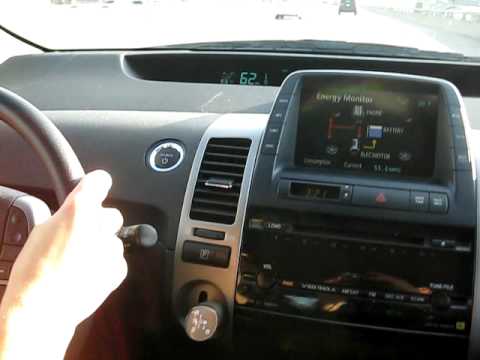 Mishie writes:
Hi -

I love your blog. Its been an invaluable resource in my efforts to purchase a car. I have a pretty long daily commute and I'm a bit of a greenie so I'm really interested in purchasing a hybrid. I've looked at a number of models including the new Honda Accord hybrid but I've hesitated in buying the model I really wanted – the Prius – because of reports of acceleration and braking issues. Do those issues still persist? (Read More…)