Categories: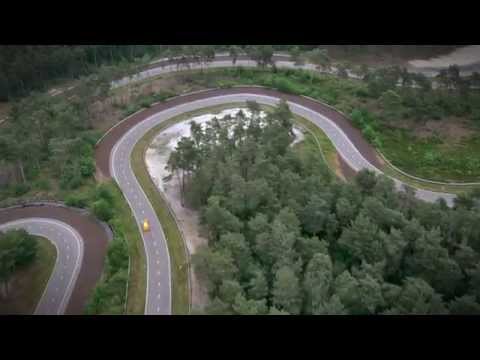 A new Ford Focus ST is set to be debuting at the Goodwood Festival of Speed this weekend.
With the Ford Focus ST due for a mid-cycle refresh in Europe, Ford apparently announced a diesel version of their hot hatch at a dinner after Day 1 of the Geneva Auto Show.
Hot hatches are all the rage in Europe but represent a fairly small segment of American consumption. The formula is fairly simple, you take a compact hatchback, insert a turbocharged engine, stiffen the springs and add an anti-roll bar that can lift the inner rear wheel in corners if you really push it. The result is the polar opposite of a pony car.
I wish I had more time with the Focus ST, but circumstances conspired to cut my loan short; I was off on the West Coast, driving a hot hatch older than I am, as well as two competitors, the Volkswagen GTI and the Mazdaspeed3. Driving those two back to back gave me some context before I drove the first truly hot Focus since the first-generation SVT version. In Europe, that car was also an ST, dubbed the ST170, because the RS was top dog in Ford of Europe's hatch hierarchy. I hear that we'll be getting the next Focus RS as well, complete with the 2.3L Ecoboost, but of course, my Ford sources will neither confirm or deny that.
When you've reviewed over 600 cars, few new ones surprise you. With the polished road manners and granitic structure of a far more expensive car, the 2012 Ford Focus was one of the few. But its 160-horsepower engine, while easily adequate for daily driving, doesn't provide the thrust many driving enthusiasts demand. For 2013, this should no longer be a problem. A 252-horsepower Ford Focus ST has joined the line.