Categories:
As Chevrolet slowly exits from the European market while Holden exits the production line altogether, General Motors is mulling over increasing exports to Australia out of South Korea.
The European Union Parliament approved new CO2 targets for the year 2020, mandating an average of 95 grams of CO2 per kilometer, or roughly as much as a Toyota Prius emits. Current standards sit at 130 grams per kilometer. Just-Auto reports that within a few months, discussions will kick off regarding a post-2020 target.
Set to be introduced to the European premium market at the Geneva Auto Show next week, the Hyundai Genesis will be aimed at establishing a foothold for the automaker in the market against BMW and Mercedes upon arrival in showrooms in June, particularly in Southern Europe, Slovakia and the Czech Republic.
After six consecutive years of falling auto sales, the European automotive industry group ACEA predicts a 2 percent increase for 2014 as demand slowly works its way out of the wilderness, according to a report by Automotive News.
(Read More…)
Reuters is reporting from "a source with direct knowledge of the matter" that General Motors plans to reduce shifts at its South Korean factories by half as it aligns its global manufacturing. The move could eliminate 1,100 jobs. GM had announced last month that it was discontinuing the Chevrolet brand in Europe by the end of next year and GM Korea produces many of the Chevy branded cars sold on the continent.
According to the report, GM Korea has already approached the union representing its production workers about reducing the current two shifts at the Gunsan factory to a single shift. That plant employs 2,200 manufacturing employees. It's not clear if the surplus employees will be laid off, offered voluntary retirement or relocated to other facilities. (Read More…)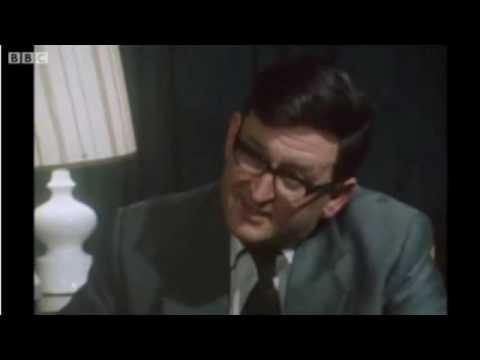 For the first time since 1966, the United Kingdom's automobile industry will likely build more cars than those built in France. Increasing domestic and export sales are expected to make 2013 a record year for car manufacturing, putting Great Britain in third place among car producing countries in Europe, behind Germany and Spain. UK car production is estimated to reach 1.55 million units, up from 1.47 million the previous year and 1.35 million in 2011. In contrast, French car production for 2013 is expected to fall to ~1.54 million units, down from 1.66 million in 2012 and 1.88 million the year before that. Some analysts and industry executives predict UK car production to hit 2 million by 2017 as investments to plants bear fruit.
For many Americans, the words "Ford Fiesta" dredges up memories of a claustrophobic rattle-trap competing with "Geo Metro" for the title of Worst American Small Car. Personally, the only time I ever wanted a fiesta was during a drunken weekend in Cabo, and it had more to do with tequila than cars. But that was four years ago and 214,000 Fiestas ago. Since then the Fiesta has proved that an American car company is capable of creating a desirable compact car. Is the party over, or is the car's first refresh a sign that the party has just begun? Let's find out.
Now that General Motors is withdrawing the Chevrolet brand from the European market, it plans to reduce salaried employee rolls at GM Korea, which has been assembling most of the Chevy branded vehicles sold in Europe. Reuters reports that Sergio Rocha, GM Korea CEO, said that GM's Korean subsidiary will offer a "voluntary retirement" plan to its 6,000 salaried workers, including research and design staff. Some of the product development responsibilities have already been shifted out of Korea, like the design of the current Chevy Cruze. The previous generation of the Cruze was designed in Korea. So far the reductions are aimed at salaried workers as Rocha said the company has no plans to eliminate production jobs. (Read More…)
Though Hyundai has set its sights on some sales gains in 2014 in the European market, the automaker has no plans to defend market share to the death, opting for repeat business rather than taking the Germanic approach of volume at all costs.
Sources tell Bloomberg News that Fiat Spa will spend as much as 9 billion euros ($12 billion) over the next three years developing new models for for the European market. The Italian automaker hopes the strategy will end losses on the continent and restore drastically underutilized Italian factories to profitability. Many of the new models will be based on either the Fiat 500 subcompact or the small, low cost Panda.  A five door version of the 500 will replace the Punto. The Punto, last restyled in 2005, has long been a fixture in Fiat showrooms and as recently as 2007 it accounted for almost a third of the Fiat brand's sales in Europe.
Though Fiat wants to use its Italian factories better, the Punto's replacement will be built in Poland to save on costs. Sergio Marchionne believes that "made in Italy" works with upscale brands like Maserati and Alfa Romeo. The upcoming Maserati Levante SUV will be made in Fiat's Mirafiori factory. (Read More…)
After talk of increasing the seperation between Chevrolet and Opel, GM has announced that it will axe the Chevrolet brand in Europe, despite previously aiming to make Chevrolet its low-cost brand, while signing a nine-year, $584 million deal to have the brand sponsor Manchester United football club.
Is the future of motoring in the global marketplace in the good hands of the Golf, Forte and Fiesta? Not if you're Ford's vice president of Global Marketing, Jim Farley. In his mind, it'll be a page from the 1991 Explorer's successful playbook that will help his employer gain market and mind share the world over.
Some time ago, I ranted on these pages about European methods of testing fuel mileage (and thus also CO2 emissions), and the way they give unfair advantage to downsized turbocharged engines, compared to good old N/A units. So it's quite convenient that for my first TTAC European review, I got a Škoda Rapid, powered by a 1.2 TSI turbocharged four-cylinder – a typical example of downsized powerplant. With the Rapid being a relatively small and light family car,  the little four-banger may have an opportunity to really shine, and show us whether downsizing works. Or not.
While new car and light truck October sales were up in France, Spain and Germany, giving hope that the European market has finally bottomed out, Italy's car market is not showing any signs of recovery with car sales down 5.6% from a year ago. Fiat's European chief, Alfredo Altavilla, remains pessimistic about that brand's home market. "We are not seeing signs of a recovery in Italy, while in other markets we are seeing the glimmer of recovery where the market has touched bottom," Altavilla told Reuters. "The real problem in Italy continues to be lack of consumer spending." (Read More…)
After taking a sales hit due to tsunami-related production woes, Lexus has been trying to regain their mojo with a new product offensive. Things started out with the new Lexus GS sedan that Jack Baruth and I loved on and off the track, followed by a revised RX. With the redesigned IS, the bulk of their lineup has been overhauled. Initially, I was a little concerned that the Lexus IS sedan would receive nothing more than a new nose and some LED lights for 2014 but the Japanese 3-Series fighter came out swinging when we were invited to the launch event earlier in the year. I came away impressed with the IS 350′s road manners, but most buyers will be shopping for the less powerful IS 250 and it's taken us this long to get our hands on one.