Categories:
During a Tesla townhall meeting at the automaker's European headquarters in Amsterdam, CEO Elon Musk announced to owners that an all-wheel drive version of the vaunted S would arrive in showrooms by the early months of 2015 at the latest.
At the opening of his company's London store, Tesla Motors CEO Elon Musk had some comments about the company's upcoming falcon-winged crossover, the Model X. He said that it will offered only in an all wheel drive configuration that features electric motors in both the front and back of the car, and that it's starting price will be slightly more than that of the Model S, which starts at $60,000.
The Model X's price will be very similar to the Model S. It might be slightly higher, but… I can't imagine that it will be… It's probably going to be a slightly higher starting price because the Model X will only be offered as all-wheel drive. It will be dual motor, all-wheel drive.
[The relevant remarks start at ~24:00 of the video]
It's one thing for Tesla Motors to be the Apple of motoring. It's another for Apple to be the Apple of motoring. The solution, according to one analyst: Apple should buy Tesla to remain profitable long after the gold rush of smartphones and tablets has disappeared from the rear view mirror.
It seems as of late that Tesla is becoming to cars what Apple already is to computing, smartphones, digital music players and tablets. Thus, it should be as no surprise that the automaker has brought aboard former Apple vice president of Mac hardware engineering Doug Field to help them develop "insanely great" new vehicles.
Speaking to Tesla enthusiasts at a Tesla service center in Germany, Tesla Motors CEO Elon Musk insisted that batteries made more sense for powering electric vehicles than hydrogen fuel cells, calling them "bullshit" and saying that hydrogen isn't safe to use as an automotive fuel.
Elon Musk, the real-life Tony Stark of our times, has quite the extensive résumé: Founder of PayPal, SpaceX, and Tesla Motors; billionaire investor of projects and businesses such as SolarCity and the preservation of Nikola Tesla's lab; inventor of the Hyperloop rapid mass transit concept; 007 cosplayer…
Yes, you read that right: Musk is a huge fan of the man who loves his martinis shaken and his women to have double entendre naming schemes. So much so, in fact, that he now has one of Bond's most awesome vehicles ever conceived.
One week after we mused that electric carmaker Tesla would never be able to defeat current state laws prohibiting factory direct automobile sales and thus must join the franchised dealer model, the company proved us wrong thanks to the Commonwealth of Virginia.
Tesla founder Elon Musk recently announced that it was feasible to build a giant vacuum tube from Los Angeles to San Francisco and transport people the 400 miles between the two cities in 35 minutes. There is a better chance of this so-called "Hyperloop" ever happening than Musk being allowed to sell his electric vehicles directly to the public through his own stores in more than a handful of states. Musk must face reality and stop trying to change franchise dealer laws if he wants Tesla to sell cars through a dealer network that has a true presence in the marketplace. He must embrace the current system and start signing up existing stores.
Defying analysts' predictions that Tesla Motors would report a quarterly loss of $0.17 a share, the EV startup instead announced that it had a second quarter profit, after adjustments, of 20 cents a share, according to non-GAAP principles. On the news, Tesla stock went up 13% in after hours trading.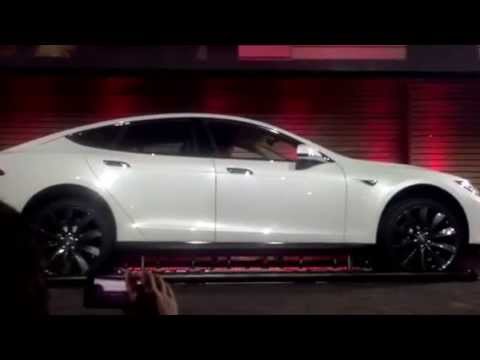 While watching the video of Elon Musk demonstrating Tesla's new battery swap mechanism that will be installed at the EV company's 'supercharger' stations (Musk prefers to call them "Tesla stations") I remembered something that Tom Wolfe wrote about air-cooled Volkswagens in his 1968 compilation, The Pumphouse Gang. (Read More…)