Categories:
In the same way that consecutive games without a point draw attention to the fact that Sidney Crosby previously achieved a 25-game point streak, the Nissan's Leaf slight decline in the lowest-volume month on the calendar shines a light on what was a 23-month streak of year-over-year improvements.
Leaf volume slid 15% in January 2015, a 182-unit drop. On a monthly basis, Leaf volume increased every month between February 2013 and December 2014, year-over-year. (Read More…)
Detroit Electric, the startup company that hopes to revive the early motoring age's most successful brand of electric cars, has revealed the final design details and specifications of its Lotus based SP:01 battery powered sports car, which it says will start production in the UK early this year. Preproduction prototypes are being tested at the Leamington Spa assembly facility. Detroit Electric also announced the appointment of its first distributor in Asia. (Read More…)
The next 25 years of automotive powertrain technology belongs to the internal combustion engine, according to oil & gas giant ExxonMobil. While many will dismiss this as the wishful thinking of an industrial dinosaur, it's worth remembering that 25 years isn't that long of a timeframe in the automotive world.
I've just driven a couple of modern electric cars, the Mitsubishi i-MiEV and the Tesla Model S, and they're real cars. Actually, the i-MiEV is a perfectly serviceable short-distance commuter and the Model S is the best street car I've ever driven, but I was ready to hate both of them a lot, because all my previous experience with EVs had involved growing up in the San Francisco Bay Area in the 1970s and hearing a lot of eat-yer-vegetables talk from earnest green types about how electric cars are good for you, when in fact those cars sucked stringwart-covered pangolin nodules. Then, of course, there are all the flake-O electric conversions from the 1980-2000 era that I've seen, a fair number of which appear in self-service wrecking yards as long-abandoned EV conversions are towed out of back yards and driveways. In this series, we've seen this EVolve Electrics 1995 Geo Metro and this 1988 Chevrolet Sprint Electric Sport, and there have been others too stripped to be worth photographing. Today we're going to look at a California-based Ford Ranger that still has just about all its electric running gear. (Read More…)
While France already offers a subsidy of $8,400 for consumers who purchase a new electric vehicle, a proposed piece of legislation would see that figure expand for drivers of diesel cars, bringing the total subsidy to a staggering $22,000.
When Detroit Electric launched their brand last spring at a gala affair in Detroit's magnificent Fisher Building they, and the building's landlord, said that the revived electric car brand would be making its headquarters in a suite on the 18th floor of the historic Detroit skyscraper. They also laid out their plans for assembling cars in southeastern Michigan.
Now that it's possible to buy electric cars that actually do what cars are supposed to do, we mustn't forget the very lengthy era— say 1970 to just a few years ago— during which all manner of optimistic-yet-doomed companies converted various econoboxes into lead-acid-battery-based EVs. Every once in a while, I'll spot the remains of such an EV at a junkyard; we saw a junked EVolve Electrics 1995 Geo Metro EV conversion last year, and now a different Denver yard has given us this '88 Sprint "Electric Sport." (Read More…)
Writing in Bloomberg View, former EIC Ed Niedermeyer has published a crtical essay of Tesla, albeit one with a fresh angle: Toyota, one of Tesla's main automotive partners, is in fact the true force of disruption in the automotive world.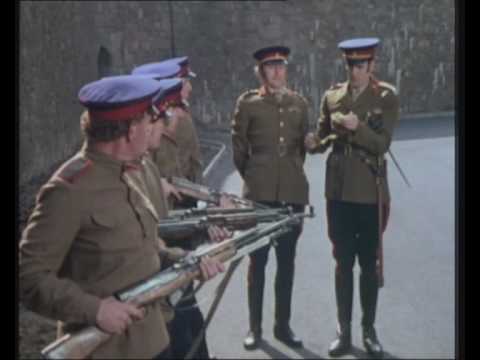 What happens when the subsidy is over?
This is a question that I tried to study in depth about a month ago when one of my friends had a 10 year old Toyota Prius that had seemingly lost it's battery.
It turned out that he didn't need a new car, or a new battery. A stray rodent had inflicted minimal harm to the wiring and his temporary search for a new ride quickly came and went.
However, I did some deep drilling for him one evening since his question was one with more unknowns than the typical car purchase. He wanted a LEAF, new our used, as his next car.
What shocked the hell out of me is that the numbers may indeed work… new or used.
The word may is a key operative term here…