Categories:
Wayne County Chief Deputy Treasurer David Szymanski said that on Thursday, Peruvian developer Fernando Palazuelo made the final payment of the $405,000 he bid for the sprawling, decrepit, Albert Kahn designed Packard Plant on East Grand Blvd in Detroit. Palazuelo was the third highest bidder, but when Texas doctor Jill Van Horn's winning $6 million bid vaporized and Chicago developer Bill Hults only came up with 10% of his $2 million bid, the county accepted Palazuelo's price. Palazuelo, who is originally from Spain, claims to have had a successful track record of redeveloping distressed properties in Lima, Peru.
Saying that they continue to be committed to building cars in the Detroit area, EV startup Detroit Electric has told the Detroit News that the first models of its SP:01 sports car, like Tesla's Roadster an electrified Lotus, will have their final assembly done in Holland starting in the last quarter of the year, not this month in Wayne County, Michigan as announced when the brand was launched back in April. While some have characterized the announcement as indicating that Detroit Electric is moving production from the Motor City to Europe, at the launch the company did indeed say that they'd be opening two assembly facilities, one near Detroit and the other in Europe to build cars for the European market, so it's possible that there is no move planned, just that the Detroit facility has been delayed. (Read More…)
I have this feeling that our most impressionable automotive years are our high school years. Maybe it's because I was so eager to drive that I noticed anything with wheels. Maybe it's that auto shop class where I got to wrench on a Wankel (that sounds wrong doesn't it?). Whatever the reason, it seems many of my brand and model name identities were formed in the mid 1990s. For me, "Impala" doesn't conjure up the W-Body abomination GM has been selling for the past 13 years. Instead "my" Impala has always been the 1994-1996 Caprice Impala SS with the 5.7L Corvette LT1 engine. This is my benchmark on which every Impala must be judged.
If you want to sell cars, you need to market them.  Except in Japan, say the Detroit 3. In Japan, it's easier and cheaper to complain about closed markets and manipulated currencies than to waste money trying to sell cars.  After the jump, you will find a list of automakers that will display their cars at this year's Tokyo Motor Show. You probably can imagine who is not on this list. (Read More…)
It's not unusual for automakers to wrap themselves in their national flags. After citing baseball, hot dogs and apple pie, and sponsoring Dinah Shore to tell us in song to see the USA, Chevrolet is the car company that comes to mind pretty quickly when considering automotive nationalism, but they all do it one way or another, in their home markets. Export markets too, in the case of German and Japanese cars. Those cases might be nationalism or they might just be good marketing but there was once an American car company whose founder was so patriotic that he built a copy of Philadelphia's Independence Hall for his company headquarters. Actually, there were two car company founders that did that. You may know about one of those buildings and you undoubtedly know about who built it because it's called the Henry Ford Museum. Percy Owens, however, is less well known, and he built his copy of Independence Hall before Ford has his own replica of America's architectural symbol of independence made. There are other replicas and near replicas across the country, mostly at colleges, Mercer, Howard, Dartmouth, Brooklyn and Dallas Baptist. Knott's Berry Farm in California also built a full-scale replica outside their Buena Park amusement park in 1996, but the Motor City is the only place there are two. (Read More…)
This site has long been distinguished in many ways by what it doesn't cover. Our founder wouldn't cover motorsports at all, though that policy has obviously been changed, for the better I might add. We don't review the latest edition of Forza or other racing games and sims, and we're not likely to run a post about the latest episode of Top Gear, in either the original British or the various colonial forms. Why talk about what everyone is talking about? Still, there's a reason why you see '69 Camaros at every car show. Things are popular because people like them. This video promoting Detroit's bid to host ESPN's 2014 X Games, produced by Detroit agency The Work Inc., featuring a Ford Fiesta ST rallycross car racing around downtown Detroit and Belle Isle, and doing donuts on the roof of Cobo Hall, has been making the rounds of the car blogs and not only is everyone raving about the video, the promo is doing it's job. (Read More…)
In less than a decade, the number of auto company workers employed by companies other than the Big 3 has risen from 25 to 39 percent. But by 2017 that number could rise to 50 percent.
Over 100 emergency vehicles will hit Detroit's streets in the next few months, including 23 ambulances and more than 100 police cruisiers, thanks to a coalition of private sector donors that pitched in for the vehicles.
Until the modern day revival of electric vehicles like the Teslas, Nissan's Leaf or the Chevy Volt, the best selling electric car ever was the Detroit Electric, produced by the Anderson Carriage company from 1907 to 1939. They sold thousands of them (1914 was the high water mark with ~4,500 produced). Among the people who drove Detroit Electrics were electricity pioneers Thomas Edison and Charles Steinmetz and the wives of automotive industrialists  Henry Ford and Henry Joy (he ran Packard). Interestingly, John D. Rockefeller, who made his enormous fortune from petroleum products like gasoline, owned a pair of Detroit Electric Model 46 Roadsters. Now, not only has the electric car industry been revived, but also the Detroit Electric company, which says it will start producing battery electric sports cars in a Michigan facility by the end of this summer. Following Tesla's example, their first car will be based on a Lotus, in this case an Exige coupe, and the company promises two other "high performance" models in 2014. (Read More…)
The 12-person protest that took place at Chrysler's Warren, Michgan truck plant got little notice in the automotive news cycle, save for a couple of mentions on the usual aggregators. In truth, it's not the juiciest story to sell in this click-driven wasteland, though these stories tend to raise the most interesting questions. This example highlights an issue that is going to dog the UAW for some time – how will the UAW control their workers when they are also the owners?
As Detroiters wait to see if the latest plans to raze the decrepit century old abandoned Packard plant on the city's east side come to fruition, someone apparently tried to make a point by putting up posters reading Arbeit Macht Frei in the frames of the broken windows of the overpass at Concord Street that connected the two halves of the giant factory. That phrase, German for "work makes you free", sat above the gates of many Nazi concentration and death camps. Of course that slogan was part of the Nazis' cruelty because in those camps, the only freedom a prisoner could hope for was the freedom of the grave as they were at best worked to death in labor camps and slave factories, or exterminated in factories of death. The Nazis dangled that carrot, the hope that you could survive if only you worked hard enough, but for eleven million of their victims, more than half of them Jews, that hope was not fulfilled. But in Detroit? (Read More…)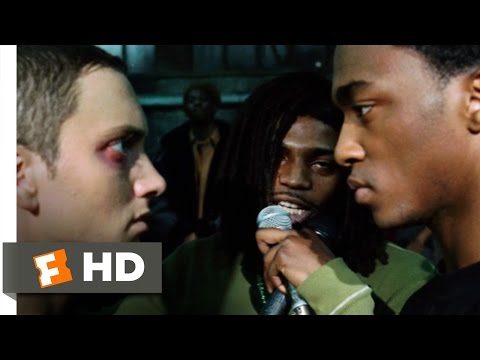 (NSFW Language)
Chrysler is launching a series of "buzz cars", a fancy name for special edition package that will ostensibly maintain consumer interest in their cars as they progress over the model cycle.
When I go to a first-rate car show, collection or museum, I often vacillate between "but of course" and "what a surprise". There are cars that you know that you're going to see, cars that naturally belong in that environment, and then there are unexpected but undeniably special cars that turn out to be one of the highlights of the event for you. The Concours of America at St. John's, formerly the Meadow Brook Concours, is not only at the pinnacle of Detroit area car events but it's also a world-class event, in the rank of the Amelia Island and Pebble Beach shows. The 2012 CoA was held last Sunday and as expected there were plenty of "of course" moments, but also a few very pleasant surprises, including this McLaren M1B, what I consider the ultimate anti-trailer queen.

Car companies can go on about their "heritage". Though we know it's at least partly hype, some of that heritage is verifiable history and as car enthusiasts it can tug at our automotive heartstrings. Still, it's very easy to get cynical when you see how casually companies can be with history when it comes to promoting their products.