Categories:
As expected, TTAC's Best and Brightest called it: the 2015 Camry has Chernobyl-grade DLO FAIL.
Or maybe that's heavily tinted glass? (Read More…)
The Lincoln division of Ford has replaced former design director Max Wolff with David Woodhouse, the former head of the Blue Oval's Premier Automotive Group, as part of the premium division's $1 billion makeover.
The Nissan IDx concept, which debuted at the Tokyo motor show back in November of last year, is in the news again, this time appearing on YouTube as a part of the popular Jay Leno's Garage series. We learned in January that the IDx is expected to go into full production and Nissan has been relentlessly seeking publicity for it by taking it to events all around the country. It is a good looking little car with just enough retro touches to remind people of the times when Nissan was sold in this country under the Datsun brand name and this video is the lengthiest review of the car I have yet seen. Leno spends a lot of time speaking with the car's designer about all the little details that make the car so special and then takes it on a real world test drive. If you haven't seen it yet, take time to look at it now as it will soon be the topic of discussion around water coolers and wherever else it is that car guys gather these days. (Read More…)
The end of the year, the end of an era for a famous British Marque.  Let's get crackin' before the ink on the vellum dries for the (all new) 2014 model. (Read More…)
@willstpierre tweets:
@SajeevMehta Art history teacher talked about using vellum today. Nobody else knew what it was #bringbackvellumvenom (Read More…)
My worst moment at the College for Creative Studies was during Portfolio Review: a presentation of one's body of work since the beginning of the semester.  So it comes as no surprise that my favorite parts of a LeMons race is judging the artistic(?) themes of the cheaty $500 race cars in attendance.  Let's combine the two for this quick vignette into an alternate world of automotive design: come up with a moderately creative theme, say or do something idiotic, make me laugh and perhaps I'll forget about that fancy header…or those super cheaty shocks that supposedly "came with the car."
Did you really think that car design ends in the studio? (Read More…)
My departure from the cloistered world of automotive design was anything but pleasant: leaving the College for Creative Studies scarred changed me, possibly ensuring the inability to conform to PR-friendly autoblogging. Luckily I am not alone. While Big Boss Man rests in Chrysler's doghouse, a remotely nice comment about their door handles perked the ears of the local Chrysler PR rep…and she tossed me a bone.
Perhaps you've never heard of Hovas' Hemi Hideout: so here's a slice of Mopar history worthy of a deep dive into the Vellum. Oh, thanks for the invite, Chrysler. (Read More…)
What you see above is a picture of the Chinese "Dong Feng 21D," or "DF-21D." A new Anti-Ship Ballistic Missile being produced and fielded by the People's Republic of China.
Can you remember when sports cars were a staple of design studios?  When these wee-beasties were vellum fodder like today's CUVs?  Me neither.  But Europe once made these in spades, and–much like today's utility vehicle craze–Japan regularly followed suit.  Let's examine that rich history with a deep cut into Nissan's "Fairlady" series.    (Read More…)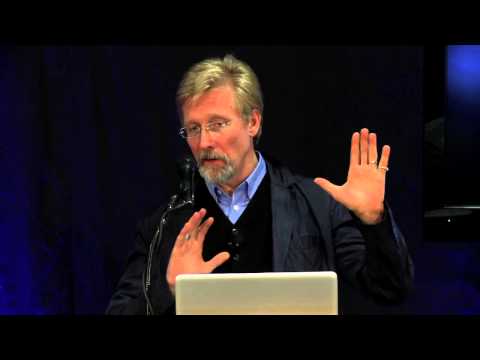 Designer Chris Bangle, who was strongly identified with BMW's brand image and some controversial styling decisions before leaving the company four years ago to open up an independent design studio, says that today's car designers are doing the same things over and over again, something he calls "mannerism". In and interview with Automotive News Europe, Bangle said, "There is a real need for a change and that's just not happening."
Designers talk about innovation, but don't really innovate, Bangle opined. "Even concept cars today simply anticipate the next production model coming down the line. Is this innovation? No. And at the end of the day this is what's preventing car design from moving into a new era."
TTAC commentator Darth Lefty writes:
Sajeev,

I was looking at a new Fusion in the company parking lot and noticed how its center brake light (CHMSL) is basically a very thin flap jutting out of the top of the window. Subtle… The center brake light is always like this. We are right now in a golden age of headlight and tail light design. The complex shapes and chrome and LED's and rocket thrusters dominate the style of a car. But the center light gets none of this. (Read More…)
Just who invented automotive styling is open to debate, that is if you can even really narrow it down to one person. A number of people certainly deserve credit. In the United States, Harley Earl, Edsel Ford, and Alan Leamy, among others, come to mind. However, there is one person in the early days of the automobile age who probably had more to do with the way cars have been designed than any other single individual. I like to call him the "Ur-Father" of car design. His name was Andrew F. Johnson and if you've ever enjoyed the way a car was designed, you should know about him. (Read More…)
Here are a few books I consider required reading for Transportation Design students: The Reckoning, Rude Awakening, All Corvettes are Red and Car: A Drama of the American Workplace.  These show what it takes to make a car…to make a designer's work come to fruition.
Sadly, during my (short) time at the College for Creative Studies, we focused on creativity at all costs: pay no attention to the business behind the curtain.  So while the Honda Crosstour is a curious stylistic exercise, does this dog hunt in the real world? (Read More…)
Aside from the fame, fortune and talent, my design school stylings were criticized much like the early works of one Mister Lenny Kravitz.  I felt, as idiotic as it seems now, both of us were pigeonholed for our unabashed use of "influence" in our art. Kravitz overcame. I left the College for Creative Studies to pursue a less interesting career.  A career that makes me travel. With rental cars.
How fitting that I'd be blessed (cursed?) with The Son of Aston: the Ford Fusion Hybrid for 8 days and 800 miles.  (Read More…)
Today, I'm going to talk about SUVs. This will annoy some of you out there in readerland because I've talked about SUVs a lot lately. First, I posted a story about hybrid SUVs, which was largely ignored by the automotive community but caused me to chuckle several times as I wrote it. Then, I posted a story about the BMW X5, which was also largely ignored by the automotive community, with the exception of BMW X5 owners, who passionately defended their SUV's honor in the face of lease jokes.
But listen up, because today's topic is far more interesting than either of those. It's about D-pillars.