Categories:
Kia's first RWD V8 premium sedan for the United States is set to arrive next month, though less than 30 percent of all Kia dealerships will be ready to welcome the K900 when the first shipments arrive.
Fiat Chrysler Automobiles is set to bring Alfa Romeo back into the United States market after a two-decade absence with the 4C, but only the best-performing Fiat dealerships will be selected to sell the first new Alfas when the lighweight $60,000 sports car rolls off the dock in June.
Own a Ford dealership with a repair shop? Should your mechanics and body repair crew desire to the ability to repair the new aluminium F-150, then prepare to seek certification with a substantial price tag.
FMG Holdings, which operates a number of car dealerships in western Michigan under the name of Fox Motors, had planned on spending $57 million turning an abandoned industrial site on Chicago's North Side into a large Ford store but it has now given Chicago politicians an Oct. 1st deadline to either approve or deny their zoning application after the issue has gotten mired in local politics and injected with the issue of race. (Read More…)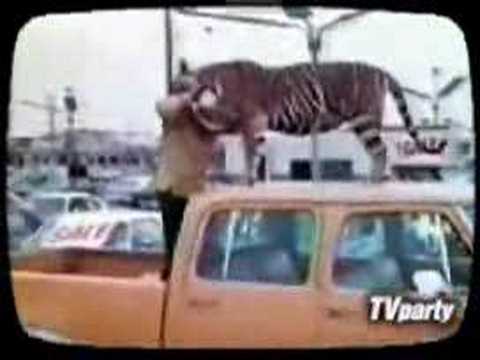 In a move sure to cause concern at every brick and mortar car dealership, Tred.com has begun a program that allows you to order a car online and have it delivered to you at your home for a test drive.
Chrysler dealers hoping to sell the SRT Viper will have to pony up $25,000 – about the price of a loaded Dodge Dart – to be able to sell the supercar.
Throughout the history of the automobile in America, one city has been synonymous with the industry and culture of cars. Booming with America's great period of industrialization, Detroit became the Motor City, the hometown of an industry that created a blue-collar middle class and a culture based on personal mobility. But as America has entered the post-industrial age, as the focus of our economy has shifted from production to consumption, Detroit has been left behind. Long used to defining consumer tastes, Detroit was caught unawares by the changes wrought by globalization and the rise of information technology. And as America's traditional auto industry struggles to redefine itself in the new economy, another Motor City is rising to meet the challenges of a new age.
"We need young, college-educated people like you," the man said, "because the old way of selling cars is dead and gone. That's why I was hired — to bring the dealership into the present day." And with those thoroughly self-deceived words, the new sales manager at "Infiniti Of Columbus" welcomed to me to the team in March of 1994. It was the end of winter in Ohio, but it was just the middle of Infiniti's long winter of discontent. We had three products. There was a facelifted Q45 which precisely nobody wanted. There was a facelifted G20 which cost nearly as much as a Lexus ES300 while closely resembling a Nissan Sentra inside and out. Note, however, that the G20 shared nothing but the engine with the aforementioned Sentra. On any given month, we would sell two G20s and no Q45s. In fact, during my entire six months' tenure at the store, we only sold two Q45s, one of them to a salesman who was quitting to go work for Merrill Lynch.
It was the new-for-1993 J30 that kept the lights on and paid our meager draws against commission. The jellybean-shaped, rear-wheel-drive sedan was available as a J30 or J30t. Neither car had any options available: in an amazing reductio ad absurdum of the Japanese export philosophy, the equipment list was the same for every single car that came off the boat. The "t" model added HICAS four-wheel-steering, a rear spoiler that truly spoiled the otherwise interesting design, and some cross-spoke wheels. They were hideously expensive — $37,995 and up in an era where an LS400 could be had for fifty grand or less — and they were both controversial-looking and suspiciously similar to a Nissan Altima at a distance. (Jerry Hirschberg designed 'em both.)
It didn't matter. We rarely sold any outright, but more than 20 would leave the lot every month thanks to the Magic Lease.
(Read More…)