Categories:
Several Toyota models dominated this year's Consumer Reports list of used car recommendations, with 11 out of 28 overall belonging to the automaker's Scion, Lexus and namesake brands.
Though quality and performance have improved as of late for products made by the Detroit Three, they still have a ways to go to beat the Japanese brands dominating Consumer Reports' current rankings.
Toyota is an old family firm. Ford is 111 years old. Chevrolet celebrated its centennial not long ago. Mercedes-Benz traces its lineage back to the 19th century. Though not 100 years old like those companies, Honda has been around for more than a half century. In Consumer Reports' latest brand perception survey, Tesla Motors, a relative neophyte car company barely a decade old, has elbowed its way past Mercedes-Benz for a spot in the top 5 automobile brands assigned points for quality, safety, value, design and technology. The results are based on a poll of 1,578 vehicle owners. CR had earlier named the Tesla Model S electric car as among the very best it has ever tested.
Tesla jumped to 5th in the survey, up from 11th last year and follows Toyota, Ford, Honda and Chevrolet in that order. (Read More…)
The Toyota Prius was ranked at the top of Consumer Reports' Best New Car Value scoring for the second year in a row. CR's analysis ranked over 200 vehicles on performance, reliability and costs and determined that over five years the Prius will cost 47 cents per mile to own and operate. Lower depreciation and operating costs for the Prius offset paying a premium for the hybrid.
"The Prius' 44 mpg overall is the best fuel economy of any non-plug-in car that Consumer Reports has tested," Rik Paul, the magazine's automotive editor, said in a statement. "Though it's not particularly cheap to buy, the Prius' depreciation is so low that it costs less to own over the first five years than its initial MSRP. We call that a bargain." (Read More…)
If reliability is the No. 1 trait your next car must have, you may then opt to visit your nearest Lexus dealership before considering anything from the Ford dealership across the street as far as Consumer Reports is concerned.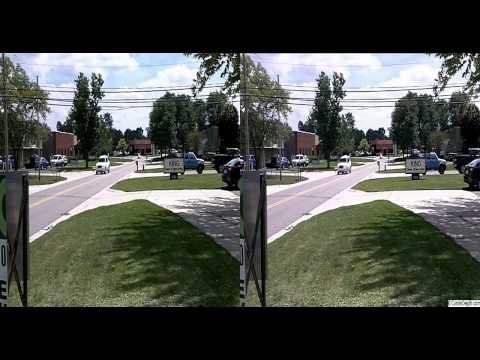 Elio Motors is one of those automotive startups that raises all sorts of flags that makes some people think that it's a scam, or at least on shaky financial ground. Almost every bit of news from Elio has been greeted with some skepticism, understandably (here, here, and here). They're planning on selling a three wheel vehicle with a composite body that gets amazing gas mileage. Those facts alone remind people of the Dale scam, and the failed Aptera venture. Also, they're taking deposits on a vehicle whose design has not been finalized, a year away from production, and that evokes memories of Preston Tucker, who had his own problems. Then there's the financing plan that Elio says will allow people currently driving beaters, the working poor if you will, to get a new car with a warranty just for what they're currently paying for gasoline. When you buy the $6,800 tandem two seater reverse trike, whatever balance there is after your trade-in and/or deposit is applied will go on a credit card. Monthly payments will be required to pay down the balance but the way Elio is pitching it, when you use that credit card to buy gasoline (and some other purchases) instead of being billed for the actual cost of the gas, you'll be billed 3 times that amount and the difference between the actual price and the billed price will be used to pay off the car.
Why 3X the price of gas? (Read More…)
Consumer Reports' story about two Ford hybrids falling way short of their official 47 MPG number has attracted the EPA's attention. The agency "will look at the report and data," it told Reuters. (Read More…)
Consumer Reports tested the latest offerings of Detroit automakers, did not like the Dodge Dart, was frustrated by the Cadillac XTS, was underwhelmed by the Lincoln MKS,  and put off by the Chevrolet Spark. CR ended up recommending a Japanese Lexus ES instead. (Read More…)
Ford took a swan dive in the latest Consumer Reports reliability rankings, finishing second-to-last ahead of Jaguar in the standings. To the Blue Oval's credt, the poor ratings don't tell the whole story.
The best deal.
Most consumers use this phrase interchangeably with what they really want. The best car.
The question is whether they can find both at the same place.
Consumer Reports published a scathing critique of the MyFord Touch infotainment system, saying it "stinks" and even worse, is prompting competitors to come out with their own versions of the system.
 

"Just because a car generates a lot of buzz or is a best seller doesn't mean that it's a good choice for you. The five models here may be on a lot of buyers' shopping lists, but we suggest you steer clear…"
So says Consumer Reports with respect to their list of "Five popular cars to avoid". CR says that the vehicles "…didn't perform well in our testing or they suffer from subpar reliability," and that's reason enough to stay away. I'm not entirely convinced.
Fuel economy now is the leading factor that drives new car decisions, a study by Consumer Reports says. "Fuel economy" ranks top by a wide margin, followed far behind by quality, safety, and value.
The factors that trigger premature ejaculations in basement-dwelling, Gran Turismo playing phantasy car buyers, namely performance, design, and technology, are also-rans. (Read More…)