Categories:
"When someone thinks of an electric vehicle, they don't think of Chevrolet; they think Toyota or Tesla."
-Jamaal McCoy, general manager of Findlay Chevrolet in Las Vegas, quoted by the Wall Street Journal.
TTAC was the first to report on a new 200-mile EV being developed by GM, based on the Chevrolet Sonic. This low volume model, said to be a compliance car, is getting closer to reality, with the Wall Street Journal  reporting that a concept version will debut at Monday's Detroit Auto Show – though according to the WSJ, plans have changed.
Here it is folks. The 2016 Chevy Volt revealed at CES.
You'll have to wait until Detroit to see the Full Monty.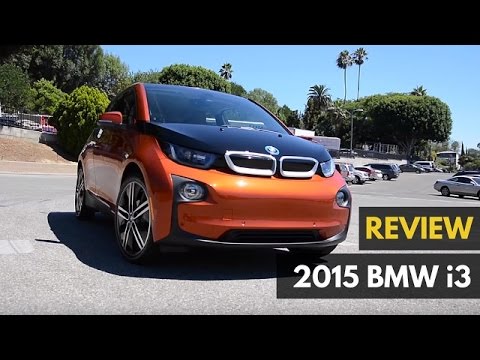 A heretofore unknown publication dubbed Gadget Review published a video outlining  "How to Charge BMW's i3 Electric Car in a Desert (or Any Where)" using a Honda generator. I'm sure that somebody somewhere thought that this would be a great concept for "shareable" content (including the part where the host attempts to run the generator inside the vehicle). The actual idea didn't yield a ton of juice for the i3's battery, but the idea of using generators to assist EV charging isn't entirely unknown.
  The first teaser shot of the Chevrolet Volt has emerged, with the car debuting at the 2015 North American International Auto Show. (Read More…)
The Insurance Institute for Highway Safety has released the results of its latest round of small offset crash tests. This latest group of twelve cars posted a wide range of scores, highlighting the challenging nature of the Institute's newest test. Only one car earned a "Good" rating from the Institute for this test, with several receiving the lowest score of "Poor."
General Motors announced Tuesday that it would invest $449 million into the two plants responsible for assembling the Chevrolet Volt in preparation for the next generation of the plug-in hybrid's arrival in 2016.
It's a headline you might have seen in the past couple days: "Tesla Model S outsells Nissan Leaf (or Chevrolet Volt, you pick)". To the layman, the story is that this amazing car from an amazing American upstart company is outselling lowly Chevys and Nissans to become America's favorite EV. The angrier among us may wonder how a car that costs twice that of a Leaf or a Volt can outsell them both. TTAC just wants to know how any media outlet can make this comparison in the first place.
In 2005, ABC News Polls claimed the average daily commute in America was 16 miles, a number borne out in our own Facebook poll. If you have a commute like that and want an EV for commuting and a hybrid for road tripping, you're the target demographic for a plug-in hybrid. Since I'm not a trust fund baby, and neither are most of TTAC's readers, I'm going to forget about the Karma while we dive deep into Ford's first (and interestingly spelled) Energi.