Categories:
Alongside the 2015 Dodge Challenger, the 2015 Charger made its debut at the 2014 New York Auto Show.
The vehicles we aspire to own have one thing in common: timeless design over mere transportation: Ferraris over Fiats. CUVs instead of sedans, or personal luxury vehicles in lieu of a hatchback. So why not treat yourself to a leather-wrapped charging apparatus? (Read More…)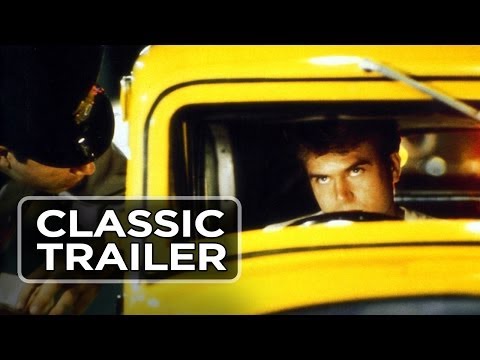 Way back in 1973, a relatively young and inexperienced director by the name of George Lucas made a movie that starred a whole bunch of nobodies. Called "American Graffiti," it turned out to be the little movie that could. Co-Produced by Francis Ford Coppola and Gary Kurtz for just $775,000, it went on to become one of the most profitable films of all time, making an estimated $200 million dollars and, in the process, turned several of those "nobodies," people like Ron Howard, Harrison Ford, Richard Dreyfus, Suzanne Summers, and Cindy Williams, into bankable stars. In 1995, the National Library of Congress declared it to be "culturally, historically and aesthetically significant" and selected it for preservation by adding it to the National Film Registry.
For those of you who haven't seen it, I won't ruin the story by revealing any of the finer points of the plot. Generally speaking, it is the story of teenage angst and antics set amid classic cars and punctuated by great old-time rock and roll music and the action follows several teens on a hot August night in the far away year of 1962 as they cruise their cars around the California town of Modesto in search of action and adventure. The movie hit theaters just as the first wave of the baby boom generation, people born between 1946 and 64, began to close-in on the ripe old age of 30 and to see it now is to look back upon the days of their youth through the rose colored glasses of nostalgia. (Read More…)
@willstpierre tweets:
@SajeevMehta Art history teacher talked about using vellum today. Nobody else knew what it was #bringbackvellumvenom (Read More…)
My departure from the cloistered world of automotive design was anything but pleasant: leaving the College for Creative Studies scarred changed me, possibly ensuring the inability to conform to PR-friendly autoblogging. Luckily I am not alone. While Big Boss Man rests in Chrysler's doghouse, a remotely nice comment about their door handles perked the ears of the local Chrysler PR rep…and she tossed me a bone.
Perhaps you've never heard of Hovas' Hemi Hideout: so here's a slice of Mopar history worthy of a deep dive into the Vellum. Oh, thanks for the invite, Chrysler. (Read More…)
We'd like to welcome TTAC contributor, point-of-view video auteur, and fan favorite Bigtruckseries to the site for his first contribution. Bigtruck, as many of our readers know, is the owner of a Chrysler 300C. After adding a Jeep Cherokee SRT-8 to his fleet, he decided to attend the SRT Experience and chronicle the event for us. Bigtruck's not the only reader we'd like to see contributing feature articles, so if you're interested, please contact us. In the meantime, enjoy a one-hand-on-the-B-pillar romp through Chrysler's enthusiast event. Naturally, there's plenty of video! — JB
"SRT" stands for "Street & Racing Technology". I always assumed it stood for "Street Racing Technology", but for litigious reasons, "street racing" is something that I'd doubt Chrysler LLC would want to promote.
Hi Sajeev,

G'day from Down Under. Big fan of the Vellum Venom column of yours. Car design, and more importantly the smaller details of car design have always fascinated me, even though I couldn't design a car if my life depended on it. The first bit of design that really hit me was the first appearance of BMW's "Angel Eyes" on the E39 M5.

Anyway, I've always wondered when and more importantly why have the "pull-type" door handles become the norm? (Read More…)
Because of my RA (Range Anxiety), I drove Zippy Zappy gently on day 1, plugged the EV in immediately upon arriving at home and nixed my impromptu drive to the beach. (I haven't named a car since I was 12 but the garish orange hue and pill-box proportions have made the name stick.) Thanks to my prudence (or was it fear?) I awoke to a 90% charge. According to Fiat's computer, that was good for an 87 mile journey, plenty for my 52 mile one-way commute. Of course, it was after I started climbing up the mountain pass that separates my home from civilization that I asked "how am I going to charge today?"
Bosch has introduced a home charging point for EVs that costs half as much as current competitors, which will no doubt be welcome news for current and prospective EV buyers.
TJ writes:
Hey Sajeev and Steve,

Need your assistance for a fellow panther lover (my aunt) who is going to be looking for a new ride this fall.

She currently has a Mercury Grand Marquis (her second or third) and loves the car and would replace it with another in a heartbeat if they were still for sale.  If you're asking why she's getting rid of it, there isn't any particular reason. (Read More…)
In late 2011, photos of melted and damaged Volt charging cords appeared on the internet. GM initially blamed wiring problems in the electrical outlets, eventually, the company announced that they would replace all the 120V chargers in all 2011 and some 2012 models with a new unit. About 9,500 charging units were replaced.
When the 2013 model came around, Volt owners were faced with a new and improved feature: Longer charge time. In self-help groups on the Internet, the culprit was quickly found:  GM had reduced the default circuit load of the charger from 12 Ampere to 8 Ampere. Then, a low intensity war on the message boards ensued, and is still rages on. Here the latest dispatches from the front:
(Read More…)
A sports car. A luxury car. A truck. A car for third-world nations.  And yet CCS never gave me a project that said, "lower your standards and design a great rental car" for a week of studio work.   Does anyone design anything with unloved dispensability in mind? But I see it that way: leaving the design world to (eventually) to flash my MBA with an occasional corporate trip…with the obligatory rental car.  But how pretty is the Queen?
The fleet queen that is. (Read More…)
Tesla has officially launched their long-awaited "Supercharging" network last night to a star-studded crowd in Southern California. (We assume it was star-studded since our invitation got lost in the mail.) The EV network promises to enable Model S and Model X owners to charge 150 miles of range in 30 minutes. What about your Roadster? Sorry, you aren't invited to this charging party. Have a Tesla and a LEAF? You'll have to be satisfied with separate but equal charging facilities as the Tesla proprietary charging connector restricts access to Tesla shoppers only. Is this class warfare or do we parallel the computer industry where connectors come and go with the seasons?
Most folks think of Cobras or Mustangs when they think of the late Carroll Shelby, but don't forget the Shelby Chryslers of the 1980s! Shelby cranked out a run of turbocharged front-drive Dodges that delivered amazing-for-their-time bang-for-buck performance, and they've remained quite affordable. So affordable, in fact, that Shelby Dodges are not uncommon sights in self-service junkyards; just in the last couple of years, I've found this Daytona Shelby Z, this Omni GLH, and this Shelby Charger awaiting their appointments with The Crusher. Last week, I spotted another one in a Denver yard. (Read More…)
The New York Times is outraged:
"Just as plug-in cars like the Nissan Leaf and Chevrolet Volt enter the market, Costco is reversing course and pulling its chargers out of the ground, explaining that customers do not use them."
Why in the world? (Read More…)