Categories:
Customers in Latin America may soon have another cheap transportation option if Nissan CEO Carlos Ghosn decides to build Datsuns in Mexico.
Carlos Ghosn has shuffled Nissan Motor Co.'s top management, elevating Jose Munoz to head the company in North America, while eliminating the Chief Operating Officer position in the home office. COO Toshiyuki Shiga is becoming vice chairman and the responsibilities of his former job will be split between Hiroto Saikawa, Andy Palmer and Trevor Mann.
Following the departure of chief operating officer Carlos Tavares, Renault Chairman and CEO Carlos Ghosn has announced that the company will be adding two new divisions to the existing finance, human resources and CEO office functions. Thierry Bolloré is being appointed Chief Competitive Officer, with responsibilities for Design-Product-Programs, Engineering-Quality-IS/IT, Purchasing, Manufacturing and Supply chain. Bolloré's replacement as executive vice president in charge of manufacturing and supply chain will be Jose Vicente de los Mozos, reporting to Bolloré. The new position of Chief Performance Officer will be filled by Jérôme Stoll, with responsibilities for Sales & Marketing function, and coordinating Renault's international operations, which apparently will have more autonomy. Michael van der Sande was named senior vice president for Marketing, replacing Stephen Norman, a member of Renault's management committee, whose future appointment will be announced separately. Bolloré and Stoll will both report to Ghosn, whose published statement said, "Our objective was to take fast, transparent action by putting in place a clear and simple organization. The aim is threefold: to accelerate and expand our ongoing progress, to ensure performance at Group level and to give the regions more responsibility."
Biographies after the jump. (Read More…)
The departure of Carlos Tavares is barely 24 hours old, but we're already getting reports of the genesis of Tavares' exit, which was only partially brought about by his public courting of North American OEMs.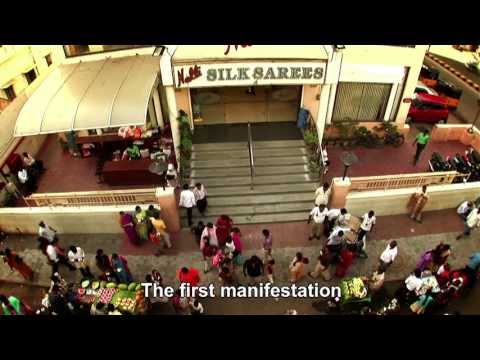 In India for the relaunched Datsun brand's first car, the Go, CEO of the Renault-Nissan alliance, Carlos Ghosn, announced that Renault and Nissan will jointly develop a platform for low cost and ultra low cost cars aimed at India and other emerging markets, which Ghosn believes will make up 60% of the global automotive market by 2016. To do that, the alliance will spend another $5 billion on investments in their Indian operations over the next five years. Renault-Nissan is committed to using India as its global hub for emerging markets, developing the cars there as well as assembling and exporting them. (Read More…)
Live shots of the Datsun Go, courtesy of our man Faisal Ali Khan of India's Motorbeam.com
The wraps are finally off the first Datsun in decades – dubbed the Go, this will be Nissan's major push into low cost motoring, with a starting price under $6,700.
Weaker than expected growth in the United States has led Carlos Ghosn to issue an even more ambitious goal; double Nissan's sales by 2017.
In what Renault CEO Carlos Ghosn described as a "historic" event, the automaker has come to an agreement with the three unions representing its French workers that will keep five Renault factories in France running until at least 2016 while using attrition and retirements to reduce their workforce by 7,500 employees.
Carlos Ghosn's assertion that "...electric vehicles could represent 10% of the global market in the next ten years, or 6 million vehicles…" may no longer be en vogue over at Renault, at least according to French business paper La Tribune.