Categories:
Were you hoping BMW and Tesla would join forces for the future of electrification? Not so fast.
Though carbon fiber is being used more extensively in new vehicles, the high costs associated with building a vehicle out of the material have kept it to the likes of the Lexus LFA and BMW i Series. This could soon change, however.
On the success of a first-year sell-out of the i8 and high demand for the i3, BMW is making an additional investment into its joint venture with SGL Group, with the intention of introducing carbon fiber into models beyond the i and M collections.
Few companies are as competitive with each other as the German luxury brands. Now that Mercedes-Benz will be making the S600 Maybach edition of their S-Class fullsize sedan, BMW is responding wtih their own flagship, the Vision Future Luxury concept, introduced at the Beijing auto show on Sunday. Since Vision Future Luxury doesn't quite fit BMW's alphanumeric nomenclature, when it goes on sale in 2016, it will likely be known as the 9-Series, though some have suggested that it will revive the 8-Series nameplate or even be the basis of the next 7.  The Neuner will be the largest car that BMW offers, with a total length of about 216 inches (5,500 mm), making it about 11 inches longer than even the long wheelbase versions of the 7-Series. Wealthy Chinese prefer to be driven, one reason for the concept's debut in Beijing. (Read More…)
BMW is using carbon fiber composite unibodies for the electric i3 and i8 models to reduce their weight, thereby increasing their range. Now, Volvo is using carbon fiber in a novel way for EVs. Using carbon fiber it has developed a composite material that acts as a capacitor, storing electrical energy, so theoretically body panels and structural components could act as battery equivalents. Unlike conventional batteries, which add weight to a vehicle, the carbon fiber capacitive body panels wouldn't just power the vehicles but also reduce weight.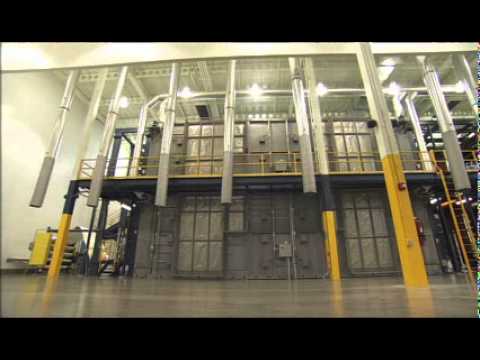 One of our readers, Noble713, commenting on a news items about the BMW i3, asked if TTAC could provide more coverage on BMW's carbon fiber productions methods. The i3 EV, and upcoming i8, are built upon CFRP structures. Weight is the enemy of electric vehicles. The more weight you can take out of the actual structure of the car, the more battery cells you can carry for more power and better range, hence BMW turning to carbon fiber. It turns out that BMW has released a series of videos (bilingual, wait for the English) on that very topic. Their CFRP production uses materials made by SGL Automotive Carbon Fibers, a joint venture between the BMW and SGL groups and the effort spans the globe. SGL has expertise in carbon fiber and in 2011 BMW took a 15% stake in the company. (Read More…)
With demand for its i3 EV surpassing BMW's expectations, the company's chief financial officer, Friedrich Eichiner, told Bloomberg that the company is considering increasing production of the electric car. Though retail deliveries will not start until next month, over 8,000 orders have been booked so far. Originally, BMW hoped to sell about 10,000 i3s in 2014, but if demand stays high, the company "will adjust capacity according to demand," Eichiner said at an Amsterdam press conference yesterday. "If demand holds, which is what it's looking like, we will soon have to invest more." (Read More…)
We all knew that the Alfa Romeo 4C was going to be light, but the recently announced curb  (looks like it's the dry weight) weight of 1969 lbs is unprecedentedly svelte in this era. That's the same weight as a Lotus Elise or a Volkswagen Up! That  237 horsepower turbo 4-cylinder doesn't seem so puny anymore, does it?
For a long time, carbon fiber was a high tech, high cost product. Slowly, carbon fiber is going mainstream. From Volkswagen to Toyota and GM, large automakers have carbon fiber projects in the works. Now, Ford is joining the bandwagon made from lightweight fiber.
Ford  joined up with fiber specialist Dow Chemical "to develop cost-effective ways of using carbon fiber in high-volume cars and trucks as the No.2 U.S. automaker moves to cut vehicle weight to improve overall fuel economy," Reuters writes. (Read More…)
At 7 years old, the XK isn't a kitten anymore – but with a rumored 3 years until the next redesign, what's a luxury marque to do? Make special editions, of course. On the surface, the XKR-S looks like a baby-boomer dressed like a teenager, or as the Brits put it: mutton dressed as lamb.