Categories:
In light of General Motors' recent announcement of a $384 million investment in its Detroit-Hamtramck Assembly Plant, two vehicles from Cadillac and Buick could wind up being produced alongside the next-generation Volt.
This well-traveled Houstonian thinks his town is Pistonhead Nirvana, proven every month via fanboi scale and diversity at Cars and Coffee gatherings.  Or with every 1000+hp racer on at Texas2k, every shoestring budget'd LeMons racer and Art Car fanatic: it's all here. Except there's nothing like Houston's SLAB culture.
A confession: I know automotive subcultures, no matter which socioeconomic population nurtures it, always raise the ire of outsiders. My response?  Every generalization about SLABs applies to anyone building a custom, race or show car. We are all the same, deal with it.    (Read More…)
The best comment on the ELR sales and inventory figures post didn't even come from the comment section. Instead, it ended up in the TTAC reader feedback inbox.
So far, Cadillac has moved just 180 units of the ELR in 2014 – at that pace, Cadillac stands to sell just 720 units in 2014, far short of the often-stated 2,000-3,000 unit annual sales target.
"Gimme Carter!!! Gimme Carter!!!"
"You can have him!" My brother Lewis, a lifelong conservative was watching me, a hyperactive  six year old, pointing eagerly at our home's only TV.
"I'm voting for Reagan."
"Pa-tau!!1 Pa-tau! To a 1st grader's ear, the word Reagan sounded just like "Ray gun". And for all I knew, Carter and Reagan were locked in some Star Wars parallel universe fighting each other for control of the presidency.
Lord knows that 34 years later, I would need every single ounce of that youthful imagination to get through a day long movie shoot.
Sometime in the future, Cadillac global marketing boss Uwe Ellinghaus believes Cadillac could enter the Australian market, being able to "easily flourish" under the proper conditions established on top of the goodwill the brand already has in the country.
With just 99 units sold , the Cadillac ELR is going to have a tough time hitting its 3000 unit target for 2014. At $76,000, it's hard to imagine anyone lusting after one when a Tesla Model S is within its price-point. Hell, even the dealers don't want it.

A niche vehicle is one that serves a very specific set of buyers with a vehicle that's defined by a specialized and uncommon or unique role; and is often knowingly sold in low numbers to satisfy that dedicated group. Sometimes it's to test a market: The Miata created its own niche in the 1990′s, and became a role model for modern product, like the S2000 and BRZ/FRS. Other are more esoteric niches, like the Nissan Murano CrossCabriolet. Sometimes, niche cars bring buyers to a brand that they would not have thought about before.
Currently, one of our most popular niches is the hybrid segment, dominated by the Toyota Prius. Chevrolet threw their hat into the ring, inadvertently, with the Volt. Though primarily an electric car, it does run the gas engine as a series hybrid with engine lockup if needed for maximum efficiency. The sales have been mediocre, pushing just over 23,000 units in 2013. The Prius? It sold over 145,000 units in the same time period..
Is it any wonder, then, why 43% of Cadillac's dealers aren't willing to take the up-market, $75,000 (before $7,500 Federal tax credit) Cadillac ELR? It's a niche of a niche. And it's an expensive one for dealers to take a risk on.  (Read More…)
You have to hand it to Lego: years after the patents on their plastic interlocking bricks expired, the company has become expert in parting kids of all ages from their cash. The Lego Movie, a concept that would have boggled the mind of any child of the '80s, is a certified blockbuster. The Lego Harry Potter and Lego Star Wars video games – that's a game of a toy of a movie, if you're counting – are best-sellers across multiple platforms.
Now there's this, an assemblage of beige-overalled 1980s misfits rendered in blocky, multi-part format, ready to do battle with spectres while making off-the-cuff quips. Talk about shut up and take my money: the Lego Ghostbusters set is relatively affordable, at just under fifty bucks, and is everything you were hoping for. By June, thousands of them should be parked proudly on the desks of all kinds of dudes who are far too old for this sort of thing. I've already cleared a space on mine.
The centrepiece of the set, aside from minifig versions of Venkman, Stantz, Zeddemore, and Spengler, is the gloriously recreated Ectomobile – Ecto 1. Thirty years ago this year, the white and red original burst on-screen, sirens blaring.
As a fit for the role, the Cadillac might have been an even better casting choice than Bill Murray as Venkman. When there's something strange in your neighbourhood, you know who you're gonna call. (Read More…)
If you should become one of the early adopters who purchase a Cadillac ELR soon, the brand has announced that they will throw in a free charging station as a gift for paying $75,000 over the next 36 to 72 months for the luxury plug-in hybrid.
My recent trip to Southern California resulted in a bonanza of Junkyard Finds, including the first-ever Junkyard Find Jensen Interceptor, this Maserati Biturbo Spyder, this hyper-rare Sterling 827 SLi fastback, this super-scary AM General ice cream truck, and this Corinthian Leather-equipped Chrysler Cordoba. Is that all? No, that is not all! Today we're going to admire an amazingly luxurious customized Malaise Coupe de Ville. (Read More…)
It's not secret that General Motors is depending on China to ensure a rosy future for its Cadillac brand. However, the imported ATS, complete with pinched-off rear seating and thirsty turbocharged engine, isn't cutting the mustard. No surprise, then, that GM will be building the ATS locally in the future, with one very important change.
(Read More…)
If you thought the $75,000 price of admission for ownership of the 2014 Cadillac ELR was too high, the luxury automaker may have another option for your consideration: A lease contract of $699/month with a few stipulations.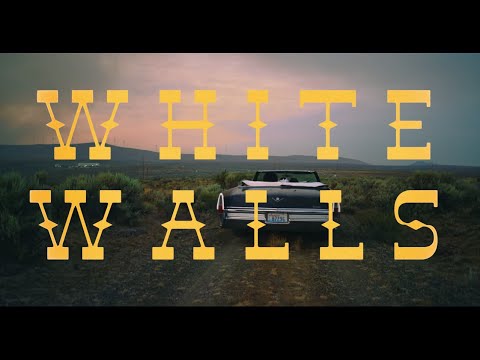 Rivaling Jack's tales of his harem in the "Most Unpopular Subject Matter on TTAC" Sweepstakes is my constant references to rap music. What I perceived to be a wink-and-a-nod to younger readers who enjoy hip-hop was succinctly summed up by one commenter who wrote "It wouldn't be a Kreindler piece without a [deleted perjorative for white wannabe rappers] reference". Although I resolved to tone down the "shout-outs", an recent piece by Bloomberg demonstrates that there is a time and a place for a knowledge of hip-hop music.
The coupe market is declining in the mainstream market, but in the small luxury car segment, a two-door variant is considered a necessity to compete. BMW, Mercedes-Benz, Audi and Infiniti all have two-door variants of their small sedans, as a way to add volume and give buyers a sportier option. For 2015, Cadillac's entry wears the ATS nameplate and drops the 2.5L base engine.