Categories:
Reader Davefromcalgary discusses what it's like to buy the car that everybody asks for, but nobody ever seems to actually purchase: the manual variant of a mainstream sedan.
As the calendar turned from 2013 to 2014, my trusty 2002 Oldsmobile Alero with 296,000 kms (or roughly 184,000 miles) on the clock, took what would turn out to be its last cross country trip. Returning to Calgary on a day where the average air temperature across 1350 kms (840 miles) averaged about -30 Celsius (-22 Fahrenheit), the hydraulic clutch system gradually ceased to function. I managed to get it home, but the third gear synchro soon failed, and the first gear synchro progressively became louder until I finally delivered my trusty Olds to the local Pick n' Pull.
Autoblog reports Volkswagen Group of America executive vice president of group communications Tony Cervone is returning to the GM fold as the automaker's senior vice president of global communications. According to CEO Mary Barra, Cervone "brings an ideal mix of outside perspective and experience that compliments a deep background in GM and today's global auto industry." Prior to his return, he also served as the vice president of communications for United Airlines and Chrysler Group, where he spent 14 years before his decade-long previous service to GM. Cervone succeeds Selim Bingol — who resigned from the company in April "to pursue other interests," and will report directly to Barra.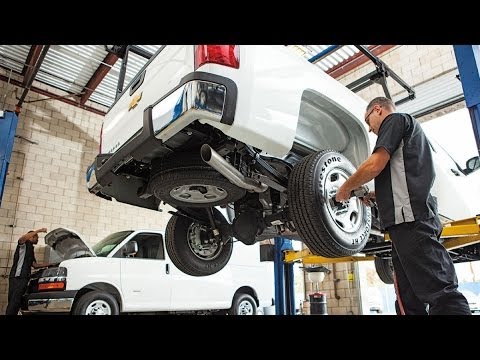 TTAC commenter Buickman, better known as Jim Dollinger to friends, colleagues and loved ones, was on Autoline Detroit last week to present his plan to save General Motors. Rather than present it in the form of an article, we're posting Jim's Autoline segment for your perusal The video should start right at Jim's segment, but if it doesn't fast forward to the 42 minute mark. Let us know what you think of the plan.
Buick sold some special-edition Centuries as part of their sponsorship deal with the 1984 US Olympic athletes, and we saw one of these cars in this series last year. The later Olympic Edition Buicks are harder to find; there are still some '88s around, but this is the first '96 I can recall seeing anywhere. Let us admire its athletic grace. (Read More…)
In light of General Motors' recent announcement of a $384 million investment in its Detroit-Hamtramck Assembly Plant, two vehicles from Cadillac and Buick could wind up being produced alongside the next-generation Volt.
This well-traveled Houstonian thinks his town is Pistonhead Nirvana, proven every month via fanboi scale and diversity at Cars and Coffee gatherings.  Or with every 1000+hp racer on at Texas2k, every shoestring budget'd LeMons racer and Art Car fanatic: it's all here. Except there's nothing like Houston's SLAB culture.
A confession: I know automotive subcultures, no matter which socioeconomic population nurtures it, always raise the ire of outsiders. My response?  Every generalization about SLABs applies to anyone building a custom, race or show car. We are all the same, deal with it.    (Read More…)
The current Buick Regal is an excellent car. I know, because I have one parked in my garage (it's sweet). Still, it could be better- and the guys at the SouthWest Research Institute (SWRI) have figured out a way to enhance the mid-range Buick so that it produces fewer harmful carbon emissions and gets better fuel economy.
Can't beat that!
Opel is announcing that they will build a Buick model for North America in the "second half of the decade".
Industry sources tell TTAC that Buick is due for a new niche car in the next couple of years, and it could only be one of two models.