Categories:
Though quality and performance have improved as of late for products made by the Detroit Three, they still have a ways to go to beat the Japanese brands dominating Consumer Reports' current rankings.
Though many a dealer knows lengthy long-term financing is a bad deal for all involved, Automotive News reports that attendees at the recent American Financial Services Association's Vehicle Finance Conference in New Orleans acknowledged that such financing is necessary to do business.
Each  year, 24/7 Wall Street predicts which brands will disappear next year. It does so to dubious success. Of the 10 brands predicted to disappear in 2012, eight are still alive (more or less.) Only Saab is gone (some say it is not), and Sony Ericsson is now Sony. Of the 10 brands predicted to disappear in 2014, two are car brands, one is a buff book. (Read More…)

Automortal Sins is an infrequent series about the true sins in the auto business. It won't be the sins which some bloggers regard huge. Building the wrong car once in a while is a minor iniquity compared to the huge, most egregious, and definitely mortal sins committed by automakers, without the smallest amount of remorse.
Creating a new car brand is not a sin often committed anymore in the industry. People learn. Outsiders, from Fisker to Coda and Tesla however are still found munching from the forbidden tree. Some already roast in hell for their sins, others will. Creating a new car brand is one of the most mortal sins in the business. You probably won't believe me, but I will bring a prominent witness. (Read More…)
A year ago, we wrote about China's suicidal brand binge:
"If Chinese carmakers will do what they say – and they appear to be utterly committed – then China will soon wallow in a sea of car brands nobody has ever heard of, and nobody will ever be able to remember. Sometimes, it feels as if it is the long-term goal to give each and every of the 1.3 billion Chinese his or her individual car brand."
A year later, the brand disease claims its first victim, and it is Chery. (Read More…)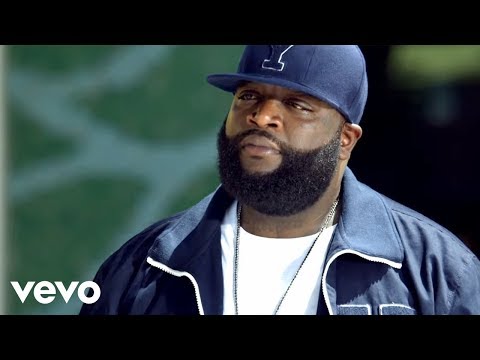 Aston Martin's Kuwaiti owners are apparently looking to unload their majority stake in the English sports car maker, but proceedings have been slow to due Investment Dar Co.'s desire to recoup their $800 million purchase price.
Wrestling fans and auto enthusiasts have a lot in common.
They can be sickeningly loyal to their favorites. Even when it's obvious their one and only favorite is well past their prime.
They also have a bit of a dopamine problem.
Is Ford about to re-name the Lincoln brand? A Detroit News reporter asked Jim Farley that question point blank, and his answer was evasive.
Lincoln's free-falling sales will apparently be remedied by allowing customers to watch their cars get serviced via smart phone, if you can stomach the party line coming from Ford marketing boss Jim Farley. Also outlined were Lincoln's idea of "luxury" and powertrain details for the upcoming MKZ
2011 was a fascinating year to follow auto sales. With the overall market up over 10%, and hot new products hitting showrooms, there was definitely room to grow… and yet everyone seems to have an excuse for why growth wasn't stronger. Japanese automakers, the biggest losers of 2011, had a strong of natural disasters to blame the bad year on. Detroit showed strong volume gains in terms of percentage growth, and earned respect in growing segments where they were previously weak, but couldn't match the expectations of its perennially over-optimistic boosters. The Korean manufacturers showed strong market share growth but lack of capacity prevented them from bounding into the top tier of the US sales game. In fact, only the European luxury manufacturers could point to 2011′s sales performance with unalloyed satisfaction, as they grew some 29.5% as a group, from an already-strong volume position. So, given these mixed results, what was the lesson of 2011?
The auto sales game has only one rule: sell more cars this year than you did last year. By that measure, these seven brands are "losing" 2011 as we head into the final two months of the year. Of course 2011′s king of bellyflopping brands was Mercury, which went from 78,656 units in the first 10 months of 2010 to 248 in the same period this year. But because it was mercifully euthanized by Ford (not to mention the fact that its 99.7% decline ruined the rest of the graph), Ford's erstwhile "entry luxury" brand  has been left off.
And what we're left with is a sight to behold… the once-dominant Honda and Toyota (and even their luxury brands) laid low by floods, tsunamis, congressional hearings and a few poorly-received products. Even Subaru, a brand that grew 15 and 16 percent in 2009 and 2010 respectively seems in danger of not growing its volume this year… for less easily-explained (or is that superficially-explained?) reasons. Meanwhile, if Jaguar is falling behind with its freshest lineup in… well, you get the point. With the market up 10% compared to where it was in the first ten months of 2010, nobody wants to be losing volume right now…
Every state in the union has its own laws regarding a manufacturer's ability to sell cars, with some states banning the practice outright and others merely preventing OEMs from competing with their own dealer networks. California falls into this latter category, as the California New Motor Vehicle Board bans manufacturers from owning dealerships within ten miles of other same-make independently owned stores. But that apparently did not stop Chrysler from opening a dealership in Los Angeles which, according to a petition filed by the California New Car Dealers Association, is within ten miles of not one, but three independent Chrysler stores.
BMW snagged the top spot last month, but Lexus and Mercedes are still battling for the top spot in year-to-date luxury brand sales. Lincoln and Mercury are running at less than half the rate of Buick and Cadillac, while Saab's year-to-date number is nearly on par with its next-nearest rival Jaguar's monthly number. Infiniti pulled ahead of Audi in YTD and monthly sales in July, as both brands prepare to overtake the canceled Mercury brand in the YTD sales race, and start chasing Acura. It continues to be a rowdy year for the luxury brands…
Ford was the best-selling brand in America over the first half of 2010, outselling second-place Chevrolet by over 70k units. Sadly, we don't have the fleet sales breakdown for this data, because both Ford and Chevy have been dogged by indicators of heavy fleet-sales reliance all year. And volume means very little if it's hurting resale and eroding a brand. Speaking of brand erosion, did you know that the zombie brand Saturn sold better (6,480 units) since January than Jaguar or Saab? With Hyundai-Kia headed for a combined million-sales year, there's a new pack forming behind the Korean brands, composed of Subaru, VW and Mazda. Neither true mass-market brands nor premium players, these three brands will be interesting to watch over the next several years.
VW CEO  Martin Winterkorn is a superstitious man. He doesn't want to add a 13th brand to his (or rather Piech's) large collection. (Coincidentally, 12 is the number of Piech's children. More or less. Nobody is quite sure,) "There are some who knock on our door. Some really want to come under our roof as they see we're on a good path strategically. But we are satisfied with the current line-up," Winterkorn said to Wirtschaftswoche.  Specifically questioned about Volvo or (gasp) Daimler, Winterkorn answered: "There are many who would like to snuggle in VW's cozy bed. Thank you, not interested."  Instead, he's re-thinking the line-up of his new acquisitions:  "I could imagine a smaller Cayenne derivative. Or a Porsche below the Boxster. This is under discussion."
(Read More…)