Categories:
An hour after Honda debuted its new Pilot, the refreshed 2016 Acura RDX took to the ramp at the 2015 Chicago Auto Show.
While Acura is making a renewed push on the passenger car side, with the TLX and a thoroughly refreshed ILX, the brand's crossovers are arguably its strongest offerings. But there's little room for growth above the three-row MDX, meaning Acura has only one way to go if they want to expand their offerings.
Starting today, the 2016 Acura MDX will hit U.S. showrooms with an assortment of power and technological upgrades.
Everything you see here is painfully normal. Much of what you can't see is charmingly whimsical.
Turning the easily forgotten and forgettable Acura RLX into an RLX Sport Hybrid involves the employment of a cooperative seven-speed dual-clutch transmission, a front-mounted electric motor, and an unorthodox all-wheel-drive system that takes advantage of two more electric motors, one at each rear wheel.
---
• USD As-Tested Price: $66,870
• Total System Horsepower: 377 @ 6400 rpm
• Observed Fuel Economy: 21.8 mpg
---
It's unlikely that you're entranced by the RLX's conservative exterior or in love with its dual-screen infotainment unit or in favour of the way it slowly engages reverse or thrilled with its shrunken trunk and cramped middle seating position.
But the RLX Sport Hybrid showcases Honda engineering prowess, and it does so in a way that's not emulated by any other Honda product. The RLX Sport Hybrid doesn't feature the new eight and nine-speed transmissions from the TLX, this is not a de-tuned 2016 NSX powertrain, and it's not hiding the unique transmission-less hybrid kit fitted to the latest Accord Hybrid. This is a whole 'nuther thing. This is Honda being Honda. (Read More…)
I try to find what I think are interesting backgrounds to use when taking photos of cars that I review. Last summer, because of the Independence Day weekend, I was able to keep a Scion FR-S for a couple extra days and, procrastinator that I am, I put off taking some pics until the last moment. Baker's of Milford, a restaurant and banquet hall located not surprisingly in Milford, Michigan, home of the famed General Motors Proving Grounds, hosts one of the oldest and biggest weekly cruise-in car shows in the country every Sunday afternoon. There are some great two lane roads in that part of Oakland County, including those that circle the Proving Grounds, roads exactly of the sort for which the Toyobaru sports car was designed, so I headed out to Bakers. It was late, they were giving out the raffle prizes, but there were still lots of cars, enough to make a nice backdrop for the photos.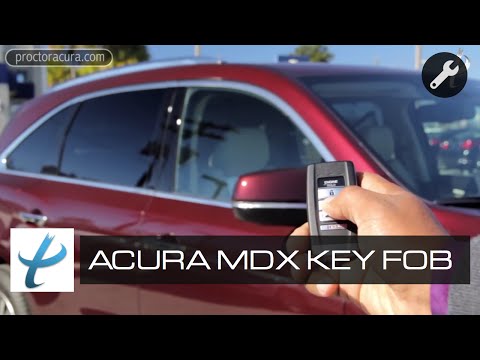 Clueless about Keyless writes:
Dear Sajeev,

I recently bought a 2014 Acura TL and am having trouble coming to terms with keyless entry. It goes like this:

You get exactly 2 pre-programmed key fobs, labelled #1 and #2. You can never have more than two active key fobs. You can buy a third, but it once it is programmed to be fob #1 or fob #2, the original fob #1 or #2 will no longer work. There is no back up normal key that will start the car. You will either have one of these two fobs, or your car is a $30K brick.
Were you hoping to take a 2016 Acura NSX home when the hybrid supercar leaves Ohio this fall? You may need to get in line.
Two years after the concept bowed — and 25 years after the original — the production-ready 2016 Acura NSX has finally arrived [Live photos now available – CA].
TTAC Commentator Calgarytek writes:
Hey Sajeev,

I enjoy reading your posts on TTAC. This one is a chassis related question and concerns rear quarter panel rust issues on old school Hondas.

I've got a 2000 Civic SiR and I've poked around the rear wheel wells to figure out why that may be. It seems that Honda didn't seal the rear quarters well enough. There is no sealant present on the inner skin of the outer portion of wheel well. The outer skin just tends to 'fold' into the inner well and just 'sit there' as exposed metal. (Read More…)
Honda's brand-new, $35 million dollar Heritage Center opened across the street from its Marysville auto factory on January 5th. A recent return to Ohio let me reunite with my mentor, a man recently known for his acquisition of an Accord Coupe, to test Honda's curatorial abilities. How many company rarities and wall placards filled with corporate agitprop can one get for eight figures these days? Hit the jump to find out.