Categories:
Over 100,000 Honda vehicles have been added to the ongoing recall linked to Takata airbags.
When the next-gen Honda Accord arrives in U.S. showrooms in August 2017, no Takata airbags will be used in the sedan's safety system.
TTAC Commentator raresleeper writes:
Hello, Sajeev!

I need your wisdom and sound advice, Kind Sir. After what could be called a much needed separation from my wife (undoubtedly the beginning of a very long divorce proceeding), I purchased myself a vehicle. A 2006 Accord Coupe v6 6-Speed. (Read More…)
In a manner of speaking, this chart is nothing more than anecdotal evidence. But it's also evidence that's been collected nationwide over the span of  a decade from one of America's largest auto sellers.
Proof that America is gradually moving away from traditional passenger cars to "crossovers" is better seen in a glance of the complete numbers for all vehicles. But the CR-V/Accord relationship is a useful one for telling a story.
As recently as 2006, American Honda sold more than two Accords for every CR-V. The CR-V's reign as America's favourite utility vehicle, suspended only briefly in 2011, began in 2007, a year in which Honda sold 1.8 Accords per CR-V. Fast forward to the first seven months of 2014 and Honda sells 1.2 copies of the Accord, America's second-best-selling car, for every CR-V.
I currently have three cars and I feel a hankering to buy a fourth. My wife has bought into the idea, now it's just a matter of what to get.
The particulars:
– Five kids between the ages of 5 and 15…
Now and then you run into a car that just "fits". It's like finding a perfect shoe, or a comfy smoking jacket. Until now I have been keeping my secret love on the down-low for several reasons. First off, I've always thought having a "favorite car" tends to color one's judgment when comparing cars, so I try to avoid such statements. Secondly, my dalliance with my automotive flame was fleeting. As most of us know, one-night-stands rarely hold up to the scrutiny of a long-term relationship. And lastly, coming out as a hybrid-lover has been difficult. When folks ask me "what was the best car you drove in 2013?" and my answer is "the 2014 Accord Hybrid," they stare at me like I have three eyeballs.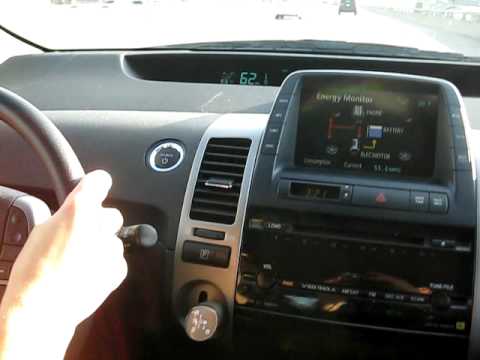 Mishie writes:
Hi –

I love your blog. Its been an invaluable resource in my efforts to purchase a car. I have a pretty long daily commute and I'm a bit of a greenie so I'm really interested in purchasing a hybrid. I've looked at a number of models including the new Honda Accord hybrid but I've hesitated in buying the model I really wanted – the Prius – because of reports of acceleration and braking issues. Do those issues still persist? (Read More…)
Matt writes:
Hi Sajeev!

I submitted a question last year about which SUV/CUV we should buy to replace my wife's 2005 Odyssey.  I admit that I may have embellished my description of some of her thoughts and feedback during that process when I submitted my question the last time–mostly in the spirit of satire.  Well, some of the B&B didn't catch on to that and they ended up flaming her pretty badly.  I was so excited to see your response that I showed the post to her before reading through the comments. She's more thorough than me and did continue on into the comments.

To make a long story short, it wasn't pretty for me.   (Read More…)
As of October, the most fuel-efficient mid-sized sedan in America is the Honda Accord. Or so Honda says. After all, Ford has been trumpeting a matching 47 MPG combined from their Fusion. Who is right? And more importantly, can the Accord get Honda back into the hybrid game after having lost the initial hybrid battles with their maligned Integrated Motor Assist system? Honda invited us to sample the 2014 Accord Hybrid as well as a smorgasbord of competitive products to find out.
TTAC has a long tradition of digging deep into manufacturer sales data, frequently focusing on retail versus fleet sales. It's become commonly accepted that high fleet percentages are a sign of weakness in product lines, at least as far as retail consumer preference goes. The traditionally low fleet percentages of Japanese brands have been singled out as evidence of those companies' ability to attract crucial retail dollars, or at least their superiority in matching production to demand. And they were right. For many years, Toyota and Honda in particular could count on strong retail sales of premium-priced products in a way that the Big 3 couldn't. Changing trends in the American vehicle market are undermining this model, though.