Find News by Subject:
Want a Porsche 911 Turbo S, but with a Ferrari badge? You might want to check your bank account.
A new option available to the Toyota Auris today, the automaker debuted the second turbocharged piece of its new engine family.
Want to know what the 2016 Honda Civic will look like? The Honda Civic Concept is a sign of what's to come.
Fresh from its high-wire act over London, the 2016 Jaguar XF made it over the Atlantic in time for its 2015 New York Auto Show debut.
Coming soon to a track near you, DeltaWing will bring its signature design to the GT class, and eyes set on the showroom down the road.
When the Cadillac CT6 hits showrooms later this year, power for the flagship will come in the form of two V6 engines.
Due to lack of interest, General Motors is cutting back its 100,000-mile/five-year powertrain warranty for 2016 Chevrolet and GMC models.
BMW riders may soon find a W3 in place of a four-cylinder on their cruiser bikes.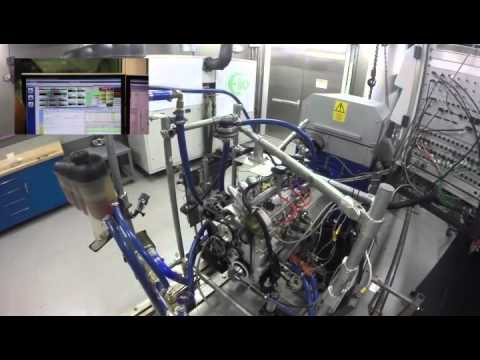 Elio Motors, the startup automaker hoping to produce and sell a low cost, high mileage reverse trike announced yesterday that the prototype of the IAV designed 0.9 liter, three cylinder single overhead cam engine to be used in their vehicle has successfully started dynamometer testing. A short video of the engine running in a test cell has also been released. While it remains to be seen if Elio will be able to raise the $200 million or so they say they need to start production in 2016 (pushed back from this year), the engine test is one of the more important steps on the journey to reach that goal. Read More >
Sonny Crockett may have a new ride soon, now that the Ferrari 488 GTB has made its early debut at the 2015 Geneva Auto Show.