Find Editorials by Category:
When the Opel Adam enters the Chinese auto market in 2015, it will do so with a Buick badge as General Motors' first high-end city car.
After a century of motoring, and with several factors rapidly changing the landscape, analysts are forecasting the peak of global automotive growth to come sometime in the 2020s.
Just as J.D. Power ranks Hyundai fifth from dead last over quality issues regarding the 2011 Sonata, the automaker's research and development president, Kwon Moon-sik, returns to the fold three months after quitting over a number of quality issues within the product line.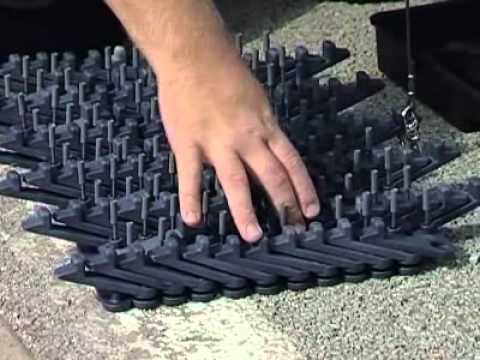 The Japan Times is reporting that a car driven by Japanese tourists had to be stopped with a spike strip after its driver failed to stop despite the fact she was being pursued by at least three patrol cars. Read More >
You like rare cars? How about a final-year-of-manufacture Olds Toronado Troféo? I'll bet there aren't more than a few hundred '92 Troféos left in the world! Here's one that I spotted last week at a snowy Denver self-service yard. Read More >
A TTAC reader is an engineer with a major powertrain company, and offered his extremely detailed analysis of the ZF 9-speed. Consider this an AP level course in powertrain engineering.
Before we dive right in to the 9-speed gearbox, let's take a quick refresher on the basics of gears. The simplest gear set consists of 2 parallel gears mounted on 2 parallel shafts. Shown in Fig.1 is a gear set with a 20 tooth drive gear on the right and a 30 tooth driven gear on the left. For this gear set the speed of the driven gear is 1.5 times lower than the drive gear, and assuming no frictional losses anywhere, the torque on the driven gear is 1.5 times higher. This gear set has a ratio of 1.5:1. This type of a gear set is usually not favorable for packaging since it requires 2 parallel shafts, and there are largest separating forces that push the 2 gears apart which means that the bearings supporting the shafts have significant radial loads on them, in addition to an axial load if the gears are helical.
So many Fiat 124 Sport Spiders get junked, and the process has been going on for my entire junkyard-prowling career. In the three years of this series, we've seen this '71, this '73, this '75, this '78, and this '80, and we might as well add the 124′s little brother, this '71 850 Sport Spider. I don't even photograph every 124 Sport Spider I see, because they're almost as common in wrecking yards as '85 Camrys. Today's '76, however, holds the Junkyard Find record for Scariest California Beach Neighborhood Rust. Read More >
The New York Times reported Sunday on how strict enforcement of parking violations in Manhattan is causing problems for government agencies as they are forced to reclaim official vehicles that have been towed. In most cities, official vehicles are kept immune from the effects of parking enforcement by dashboard placards that allow government officials to park in red zones or without feeding the meter while they are on the job.
The Chrysler Laser was the futuristic K-car-based answer to all those science-fiction Japanese cars of the middle 1980s. We've seen some of the Dodge counterparts to this car in this series, including this '92 IROC R/T, this '90, this '88, and this '87 Shelby Turbo Z. Since I've been collecting Japanese 1980s digital dashes, I just couldn't resist adding a Detroit 1980s digital dash to my collection, in the slipperiest of slippery slopes. Read More >
Just when you think you've seen it all… you haven't, apparently.
Read More >
We talk a lot about brands here at TTAC. For example, Porsche comes in for a bit of criticism for moving away from their image as a maker of purist sports cars. We've discussed how brands can be burnished and also be diminished. Do today's Cadillacs live up to "the standard of the world" and is the Lincoln Motor Company a dead brand walking? Back when GM was busy melting down financially and the future of brands like Pontiac were uncertain, I even checked with a businessman who specialized in bringing back old brands, to see how he would go about reviving GM's distressed brands. Even a badly damaged brand can be revived. Which brings me to today's topic, is the UAW's brand damaged and if so, how can it be fixed? Read More >
Reading Alex Dykes' review of the 2014 Honda Accord Hybrid, I was reminded of something by Alex's description of the Accord's drivetrain layout. Unlike the Toyota and Ford parallel hybrid systems (similar in function but arrived at independently), or the Chevy Volt's Voltec drivetrain (a different spin, no pun intended, on the same basic idea that allows the Volt to operate mostly in pure electric or serial hybrid modes), which all connect electric motors and a gasoline engine to a planetary gearset, the Accord now uses an inline serial/parallel hybrid system, a concept that actually goes back a century to the Woods Dual Power automobile. Read More >
.
Don't let anybody tell you the economy's tough nowadays; when our beloved, game-changing Managing Editor, Derek Kreindler, posted in a Facebook auto-journo group offering cash money to anybody willing to write a pro- or anti-UAW piece for this esteemed publication, only one of the several hundred members even bothered to contact him about it. I don't know about you, and I don't know about me, but the bacon-and-buffet junketeer crowd is doing just fine.
Read More >
Seeing a bunch of Corvettes in a hole sucks. It got me thinking though, about how falling into a Kentucky sinkhole last week was probably the most exciting thing to happen to the cars on display at the National Corvette Museum in quite a while. That's a damn shame.

GM is recalling 778,000 units of the 2005 through 2007 Chevrolet Cobalt and Pontiac G5 over an issue where the ignition cylinder inadvertently turns out of the "Run" position, there by turning the car's main electrical systems "off". These systems include the engine, anti-lock brakes, and airbag systems. According to USA Today, GM knew of six deaths, and twenty-two other wrecks related to the ignition failure, and was aware of the defect since 2004.